Kidulthood director Noel Clarke, who has spoken to cinemas about a 'British Film Friday', will discuss the UK film sector at the forthcoming Media Production Show in June.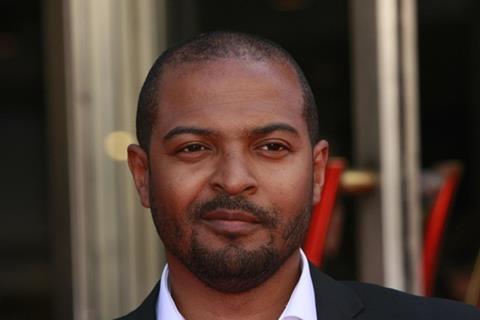 BAFTA-winning actor-director Noel Clarke (Kidulthood, Adulthood) has highlighted growing distribution challenges for independent films.
Speaking to Screen, Clarke, who has run UK production outfit Unstoppable Entertainment for nine years, said that over the last decade "it has become harder to find distribution, particularly to get seen in cinemas".
The Star Trek Into Darkness actor also added that from a production viewpoint "it has become a lot harder to get things over the line" and that there is now "more of an emphasis to make films more commercial", saying "you have to have the faces" to get backing.
To help a UK indie film get seen, particularly in cinemas, Clarke suggested that a bespoke promotion could be run to support independent films in the vein of 2-for-1 cinema ticket initiative Meerkat Movies, formerly Orange Wednesdays.
"I've spoken to cinemas about the possibility of having a 'British Film Friday' to promote British independent films," he said.
In 2015, more films than ever were distributed in the UK but many smaller titles, as well as foreign films, struggled to hit home.
Speaking at this week's BSAC conference in London, Vertigo Films co-founder Allan Niblo echoed Clarke's sentiments, saying that "more help was needed" to ensure British films get seen as "just getting out there is so expensive".
Clarke is currently in post-production on Brotherhood, the sequel to Kidulthood and Adulthood. The multi-hyphenate is writing, directing, producing and starring in the film, which will be distributed in the UK by Lionsgate.
Diversity in indies
Addressing the subject of diversity in the UK film industry, Clarke said that "actions speak louder than words" but that his approach is to "get on with it".
Clarke did acknowledge that there is an issue around diversity in the business, but he believes that "people are a lot more aware of the situation now".
Noel Clarke will discuss the challenges facing the UK independent film industry with Jason Maza in more detail at the Media Production Show on June 10.