Further sales on the adventure film secured after a promo screening at Cannes.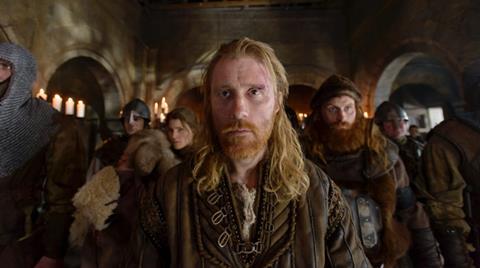 TrustNordisk has crowned a series of distribution deals on upcoming Norwegian adventure film The Last King following a promo screening at Cannes' Marché du Film.
The film has now sold to Italy (Minerva Pictures Group), Czech Republic (Film Europe Media Company) Middle East (Gulf Film), India (Pictureworks) and Estonia (Estinfilm).
Previously announced deals include sales to Germany, Austria and Switzerland.
Directed by Nils Gaup and starring Jakob Oftebro (Kon Tiki), Kristofer Hivju (Game of Thrones), Thorbjørn Harr (Vikings) and Pål Sverre Hagen (Kon Tiki), The Last King is set in the Middle Ages and follows two Norwegian warriors who escape across the mountains in order to bring the last remaining heir to the throne to safety.
Producers Stein B. Kvae and Finn Gjerdrum for Paradox Film 3 AS, co-produced by Nordisk Film, Newgrange Pictures Ltd and Proton Cinema+Theatre with support from Norwegian Film Institute, Irish Film Board and Eurimages. Developed in collaboration with The Media Programme and Film3.
Domestic release is set for early 2016.