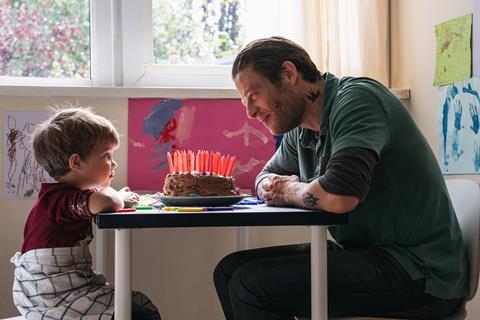 Uberto Pasolini's Nowhere Special has scored strong sales for Beta Cinema ahead of its world premiere in Venice's Horizons section on September 9.
The film starring James Norton has sold to Australia and New Zealand (Icon Film Distribution); Benelux (Cineart); Brazil (Great Movies); Canada (MK2/Mile); Germany (PIFFL Medien); France (ARP); Italy (Lucky Red); Japan (Kino Films); Scandinavia (Scanbox); Spain (A Contracorriente); Taiwan (MovieCloud); CIS (Russian World Vision); Hungary (Mozinet); Israel (Lev Cinema); and Mexico (Gussi), as well as to several smaller territories.
There is also "strong interest" from the UK with a deal under discussion.
Nowhere Special is the story of a 34-year-old Belfast window cleaner played by UK actor Norton (Mr Jones, Little Women), who is bringing up his four-year-old son (newcomer Daniel Lamont) on his own. Diagnosed with brain-stem cancer and with only months to live, the father must find his son a foster family before he dies.
Pasolini, whose producer credits include The Full Monty and Bel Ami, wrote, directed and produced the drama. The project reunites him with Beta Cinema for a third time, after he collaborated with the leading German sales outfit on his previous films as a writer/director/producer – Machan (2008) and Still Life (2013).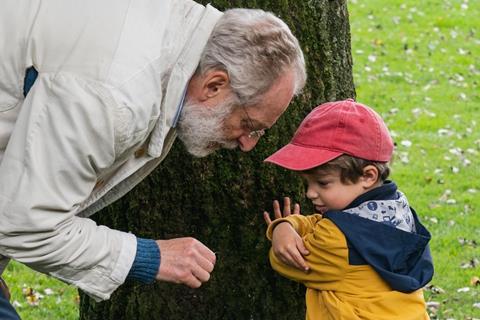 Nowhere Special was assembled as a co-production, with Beta boarding first and other partners joining subsequently including Rai Cinema, Picomedia, Northern Ireland Screen and Romanian post-production outfit Digital Cube. The film also received funding from Eurimages.
It is loosely based on a true story that Pasolini came across in a UK newspaper in early 2017, about a father dying of cancer and looking for a home for his son.
"Obviously, the story was written just after the father had died. I contacted the social workers who were involved in the case," Pasolini told Screen about the project's roots.
"I took the bare bones of the story, which was a single father, a four-year-old child, a mother who had left soon after the child was born, and no family around for the father to rely on – he had to rely entirely on social workers to help in this search [for a foster family].
"I took those basic elements and then started doing research into why people adopt, what kind of families adopt, what are their own justifications, and what is the process of adoption."
While Norton doesn't appear an obvious choice for the lead role, Pasolini described him as one of the most versatile UK actors working today.
"I have been following James's career for a while. He has as many arrows for his bow as you can possibly imagine."