As previously announced, Thailand's Chutimon 'Aokbab' Chuengcharoensukying will receive Screen International Rising Star Award.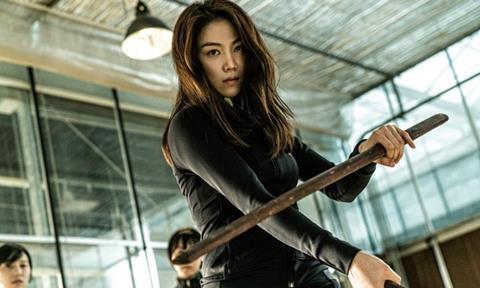 The Film Society of Lincoln Center and Subway Cinema announced on Monday the updated roster of honourees at the upcoming 16th New York Asian Film Festival (NYAFF).
China's Duan Yihong and South Korea's Gang Dong-won will receive the Star Asia Award, South Korea's Jung Byung-gil will collect the Daniel E. Craft Award for Excellence in Action Cinema, and Eric Tsang will receive the Star Hong Kong Lifetime Achievement Award.
As previously announced, Thailand's Chutimon 'Aokbab' Chuengcharoensukying will receive the Screen International Rising Star Award and stars in opening night selection Bad Genius.
Duan Yihong will receive his Star Asia Award on July 1 in recognition of his entire body of work and will be presented before screenings of Extraordinary Mission and Battle Of Memories.
This is the first time a Star Asia Award has been presented to an actor from China. Previous recipients include Donnie Yen, Miriam Yeung and South Korea's Lee Byung-hun.
"We're honoured to give one of our top awards to Duan Yihong, who we regard as one of China's greatest modern actors," festival director Samuel Jamier said. "The cinema of China is now central to our line-up, in recognition that it is not only at the forefront of genre cinema in Asia, but is also making the most perceptive, honest films about human relationships."
Chinese-language films in this year's selection include Yang Shupeng's Blood Of Youth, Han Han's Duckweed, Liu Yulin's Someone To Talk To, Zhang Yang's Soul On A String, Leste Chen's Battle Of Memories and Extraordinary Mission directed by Alan Mak and Anthony Pun. The films are co-presented with Confucius Institute Headquarters and China Institute.
South Korea's Excellence in Action Cinema Award recipient and director Jung Byung-gil attended the NYAFF in 2008 for the international premiere of his debut feature Action Boys and returns for this year's closing night film The Villainess (pictured), which screened in Cannes.
Tsang will collect the Lifetime Achievement Award instead of the previously announced Tony Leung Ka-fai, who is no longer able to attend the festival due to extenuating circumstances. Although best known as an actor, Tsang is also an investor, producer and supporter of new directors. The festival screens his latest film Mad World by first-time director Wong Chun.
The inaugural competition for first- and second-time directors whose films are receiving their North American premiere comprises: Bad Genius (Thailand), Birdshot (Philippines), A Double Life (Japan), Jane (South Korea), Kfc (Vietnam), and With Prisoners (Hong Kong).
All in all the NYAFF will screen 57 features over 17 days and runs from June 30-July 16.