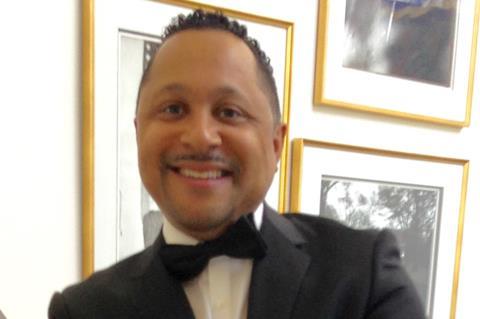 Louis Arriola's US-based entertainment producer NYLA Media Group, which is preparing to open a studio facility in Dominican Republic in 2020, has named Cameron Mitchell CEO.
Mitchell will oversee all aspects of operations at NYLA, including strategic planning, finance, business development, business affairs, creative, and production and marketing of NYLA content.
Prior to joining NYLA Media Group, Mitchell founded and ran management company Curated By Media. He previously worked for more than 10 years as an agent, and has worked for almost 20 years in entertainment, representing actors, directors, and writers such as Gabrielle Union and RZA, Jordan Peele and Mike Epps.
Taryn Sims Arriola will continue to oversee the company's development and production activities as head of production, while Jadyn Arriola serves as NYLA's head of branding. Louis Arriola is founder and Chairman of NYLA Media Group.
Current NYLA projects include Millennium Films' Rambo: Last Blood starring Sylvester Stallone, and romantic psychological thriller American Cherry starring Sarah May Sommers (Once Upon A Time… In Hollywood), Hart Denton (Riverdale) and Leonor Varela (Blade II), which just finished shooting in Arkansas.
Arriola targeted Dominican Republic as a critical Caribbean production hub, aware that the country offers a 25% transferable tax credit on international production spend.
"We are very excited to make Cameron's relationship with NYLA official as we enter what we believe will be a significant expansionary period for the company," said Arriola. "The addition of Cameron as our CEO strengthens the company's position in an unrelenting marketplace that requires the best, brightest and most passionate executives to move ahead and fulfill visions."
Mitchell added: "I am thrilled to be working with Louis, Taryn and the NYLA team as we continue working to deepen our relationships with the creative community and increasingly focus on bringing new film and television production forward, particularly focusing on social impact, social justice, and diversity in our work and products."
"The restructuring reflects how the industry is working today," added Arriola. "Now NYLA can better leverage its capital in a more efficient manner, which means we can invest and collaborate on more films, and explore disruptive projects. Our initial meetings with studios, production companies, and agencies have been great, validating our approach and showing the great number of opportunities that are open to us."