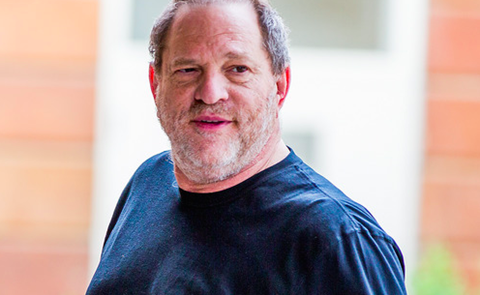 Another tumultuous day in the Harvey Weinstein crisis that started with rape allegations in The New Yorker brought public opprobrium from Barack and Michelle Obama, a letter of rebuke from Jeffrey Katzenberg, statements from Bob Iger and Michael Eisner, and the revelation that Weinstein's wife intends to file for divorce.
In addition it emerged that Weinstein, believed to be residing at a Los Angeles hotel while the maelstrom swirls about him, has retained the services of attorney Patricia Glaser in anticipation of a legal battle with The Weinstein Company (TWC).
Such action would by extension pit Weinstein against his brother and board member Bob Weinstein – the brothers each own 23% of the company – and COO and president David Glasser.
Meanwhile the board issued a statement on Tuesday evening decrying Weinstein's alleged behaviour as "antithetical to human decency" and denying any knowledge of such conduct.
Former president Barack Obama and former first lady Michelle Obama, whose daughter Malia interned at The Weinstein Company earlier this year, issued the following statement: "Michelle and I have been disgusted by the recent reports about Harvey Weinstein. Any man who demeans and degrades women in such fashion needs to be condemned and held accountable, regardless of wealth or status.
"We should celebrate the courage of women who have come forward to tell these painful stories. And we all need to build a culture – including by empowering our girls and teaching our boys decency and respect – so we can make such behavior less prevalent in the future."
Jeffrey Katzenberg, the former DreamWorks Animation CEO and Walt Disney Studios chairman who now runs WndrCo, leaked an email to THR that he wrote to Weinstein after the embattled former mogul wrote to him and other entertainment leaders begging for support before he was fired by the TWC board.
"Hey Harvey, Here is the bottom line. You stated in your email below that "A lot of the allegations are false as you know." Well actually I don't "know" and given the timing of the circumstances, I have no way of knowing. However, you yourself, in your quotes, have acknowledged that you have behaved inappropriately…so it seems to me we are now down to degrees of horrible.
"You have done terrible things to a number of women over a period of years. I cannot in any way say this is OK with me…It's not at all, and I am sickened by it, angry with you and incredibly disappointed in you. There appear to be two Harvey Weinsteins…one that I have known well, appreciated and admired and another that I have not known at all.
"As someone who has been a friend of yours for 30 years, I'm available to give you advice on how to at least try to make amends, if possible address those that you've wronged, and just possibly find a path to heal and redeem yourself. Having watched your reactions, seen the actions you have taken and read your statement, I will tell you, in my opinion, you have gone about this all wrong and you are continuing to make a horrible set of circumstances even worse. I doubt this is what you want to hear from me and most likely you aren't interested in my advice but this is the way I see it. I remain available. JK."
In a statement to People magazine, Weinstein's wife, the Marchesa fashion designer Georgina Chapman, said: "My heart breaks for all the women who have suffered tremendous pain because of these unforgivable actions. I have chosen to leave my husband. Caring for my young children is my first priority and I ask the media for privacy at this time."
Walt Disney Company chairman and CEO Bob Iger, who was Michael Eisner's second-in-command when Disney owned Miramax, said in a statement: "Harvey Weinstein's reported behavior is abhorrent and unacceptable, and it has no place in our society."
Michael Eisner said on Twitter: "Fired Weinsteins because they were irresponsible, and Harvey was an incorrigible bully. Had no idea he was capable of these horrible actions."
Leonardo DiCaprio appeared in Weinstein films such as The Departed and The Aviator and posted on Facebook: "There is no excuse for sexual harassment or sexual assault — no matter who you are and no matter what profession. I applaud the strength and courage of the women who came forward and made their voices heard."
Ryan Coogler, the director of Fruitvale Station distributed by TWC, said in a statement: "I am disturbed and saddened at the news that several women have been victimized by a person I had come to know through the purchase of my first feature film. While I had no further business dealings with Harvey Weinstein, and no knowledge of this predatory behavior, my career did benefit from this brief involvement. Because of that, I feel a responsibility to speak up on this issue.
"I love working as a storyteller. But I work in an industry that too many times has proven to not be a safe space for women. I make it a priority to ensure that there is gender equity and an inclusive work environment on every project I am involved with. However, just minding our business sometimes isn't enough. It goes without saying, but I will state it now: sexual harassment is a human rights violation, sexual assault is a human rights violation, rape is a human rights violation.
"The entertainment industry, like many others, has a historic imbalance of power among gender that allows these violations to run rampant. As men we sit in positions of privilege. It is our responsibility to leverage our position, and be allies to the women in our industry. We need to do everything we can to make sure violations like these don't continue to happen. The first step is to listen. Salute to the brave women who came forward. I could never imagine how difficult that must be."
The TWC board's statement in full: "The Weinstein Company's Board of Representatives – Bob Weinstein, Lance Maerov, Richard Koenigsberg and Tarak Ben Ammar – are shocked and dismayed by the recently emerged allegations of extreme sexual misconduct and sexual assault by Harvey Weinstein. These alleged actions are antithetical to human decency. These allegations come as an utter surprise to the Board. Any suggestion that the Board had knowledge of this conduct is false. We are committed to assisting with our full energies in all criminal or other investigations of these alleged acts, while pursuing justice for the victims and a full and independent investigation of our own."