The European cinema group upped its market share across its European territories to 19.4%.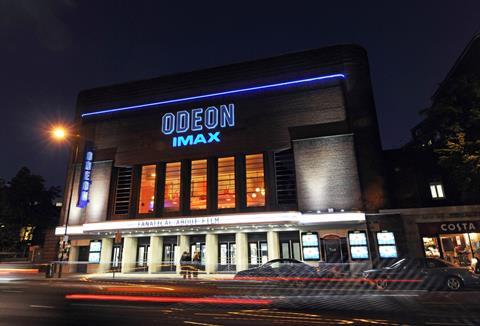 Europe's largest cinema chain Odeon & UCI Cinemas group has reported a 19.7% rise in revenues year-on-year for 2015 to $1.06bn (£747.2m).
Accordong to the cinema giant's financial results for the year ending 31 December 2015, box office revenue increased 19.4%, bolstered by the likes of Star Wars: The Force Awakens and Spectre, while retail revenue (primarily food and beverages) was up 19.2% across its 243 cinemas.
EBITDA increased by a very healthy 84.6% year-on-year to $134.5m (£94.8m).
The company's market share in the European territories in which it operates increased 0.6% to 19.4%, while as previously reported by Screen, it retook the market lead from Cineworld in the UK & Ireland with a 24.4% share of the territory.
The positive announcement by Odeon & UCI may further speculation around a potential sale, with Chinese investment giant Dalian Wanda believed to have been mulling a takeover for almost two years.
Looking to 2016, the group's chief executive Paul Donovan was bullish about the company's future: "I am confident that the continued execution of our strategic plan - supported by a strong slate of upcoming film releases in 2016…will ensure we remain well placed to outperform the market this year."
He cited titles including X-Men: Apocalypse, Independence Day: Resurgence, Finding Dory and Rogue One: A Star Wars Story as particularly healthy prospects for the chain.
The company cited strong audience numbers for Italian box office hit Quo Vado?, as well as superhero sensation Deadpool and awards season victors Spotlight and The Revenant, as having contributed to an encouraging start to the year.