Day two of Cannes Competition also saw the premiere of Jupiter's Moon.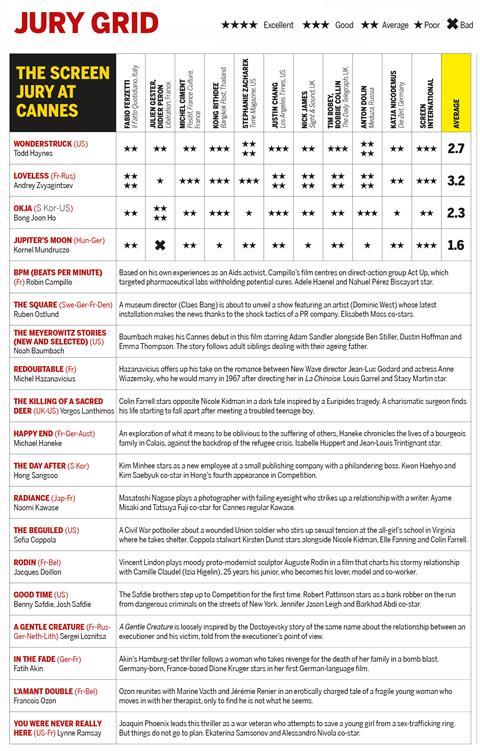 Bong Joon Ho's Okja divided Screen's jury of critics on day two of Cannes Competition screenings.
The film was a hit with Julien Gester and Didier Peron of French publication Liberation, who awarded it the full four stars.
It also attracted a trio of three-star ratings, as well as two one-star ratings, which added up to an overall score of 2.3.
The day's other new entry, Kornel Mundruczo's Jupiter's Moon, failed to impress the jury, clocking up a 1.6 rating including a zero-rating X, again from Gester and Peron.
Both films sit below yesterday's entrants, with Andrey Zvyagintsev's Loveless still leading the way on an impressive 3.2
Tomorrow's Cannes Competition screenings are Robin Campillo's BPM (Beats Per Minute) and Ruben Ostlund's The Square.