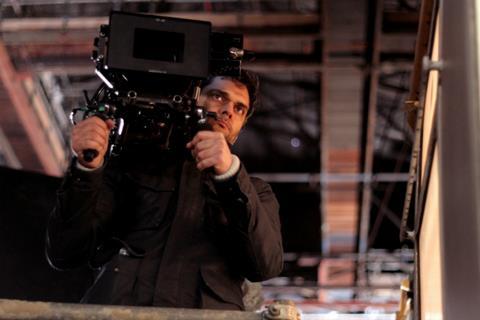 UK filmmaker Omid Nooshin has passed away suddenly in London aged 43.
Nooshin was best known for making 2013 thriller Last Passenger, starring Dougray Scott, Iddo Goldberg, Kara Tointon, Lindsay Duncan and David Schofield.
The film, which sold well for Pathe International, earned Nooshin a Bifa nomination for best debut director.
Nooshin more recently co-scripted 2017 action-sci-fi Kill Switch, starring Dan Stevens and Berenice Marlohe. The film was sold by FilmNation Entertainment with buyers including US outfit Saban Film.
The UK writer-director had been in development on his second directorial feature Invade, a US horror film being produced by Silver Linings Playbook and Chocolat executive producer Michelle Raimo. He was also attached as associate producer to previously announced sci-fi Inversion.
Two-time Oscar-nominee Joe Walker, editor of Blade Runner 2049 and Arrival, worked with Nooshin on Last Passenger.
He said: "I joined Omid as film editor of Last Passenger in the final stages of a mountain already climbed. The emaciated finances scrambled for this ambitious thriller would barely dent the craft services budget on a routine movie, but in Omid's phenomenally inventive hands, that's something the audience would never spot. I was lucky to share those euphoric upper slopes with Omid and look out to a landscape of peaks, all his to conquer.
"Omid was a kind, ridiculously talented man. I was so happy he'd found tremendous love with Lucy and then to see the unadulterated joy that shone with the arrival of their daughter, Ava. I felt certain one day Omid would look back on a long body of work - he'd worked so bloody hard to get it started. It's tough to process such a loss, to his family, his friends, but also to the audiences who deserved to celebrate his name."
Last Passenger producers Ado Yoshizaki Cassuto and Zack Winfield told Screen:
"Omid cared deeply about everything he did. From his work to his family, he was full of passion and had dreams of creating something wonderful and had the drive and talent to make it happen.
"From the first time we met it was clear that he was out-of-the-ordinary. He could describe practically every frame of a movie he's barely finished writing, and it was his determination and brilliance at convincing people to back him that got Last Passenger over the line. He was fiercely loyal to the people he worked with, and the messages we've received from people who were part of the Last Passenger journey are testament to the the impact Omid and his film had on so many people's lives.
"It's impossible to believe he's no longer with us. What a terrible loss from someone with so much more to give."
Nooshin, who was born in Guildford, Surrey, died last Monday [Jan 15]. He is survived by wife Lucy and daughter Ava.