Behind-the-scenes e-sports cross-media project follows pro-games stars such as sOs, Li "Sky" Xiofeng and Sophistie.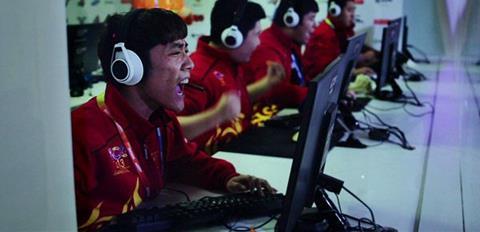 Beijing-based Oriental Companion Media has boarded French director Hervé Martin Delpierre's feature documentary and web series, Game Fever,about the world of professional video gaming, otherwise known as e-sports.
It is among the first projects being put together by respected documentary producer Christine Le Goff following her recent arrival at Paris-based non-fiction specialist Zed Productions.
The €1.4m ($1.9m) project goes behind scenes of the burgeoning global e-sports scene in which professional video game players, or pro-gamers, compete for big cash prizes in online and venue-based tournaments.
It follows on from Delpierre's 2013 Arte-produced Game Over about the evolution of the videogame scene.
"Thousands of spectators attend the live events and millions of people watch these competitions online," said Le Goff. More than 1 billion people play the games worldwide.
Tickets for the 2013 final of a global tournament revolving around the multiplayer battle game League of Legends at Los Angeles' Staple Center, for example, sold out in an hour while 42 million people watched it online.
The Game Fever project will follow a number of pro-gaming teams and their star players including Korea's Jin Air and its champion sOs, who recently won $100,000 in a StarCraft II tournament; the Shanghai-based WE Academy and France's Millennium Team.
It will also delve into what happens to the stars when their short careers come to an end through figures such as former Korean Warcraft champion Moon.
"It will give fans access to behind-the-scenes stuff they don't see in the live streams of the games," said Le Goff.
The producer first began talks with Warren Chien of Beijing-based documentary production house Oriental Companion Media at the World Congress of Science and Factual Producers in Montreal last December.
"China is increasingly open to working with foreign producers. It's an exercise in patience and it's not like there's a tidal wave but more and more deals are being done," said Le Goff.
The accord will be officially signed at the Sunny Side of the Doc documentary market, which kicked off today (June 23) in the French port town of La Rochelle and runs to June 26.
Le Goff hopes to work with Oriental Companion on two more feature documentaries including Bruno Victor Pujebet's The Incredible Journey of Father Joe, a now-and-then work travelling up China's Imperial Grand Canal inspired by the 1930s photo albums of a French missionary.
Founded in 2007, Oriental Companion Media is jointly owned by the documentary unit of state broadcaster CCTV and the Companion Culture Group. It works with a number of well-known Chinese documentary makers including Lixin Fan.
Game Fever was one of 58 projects presented at the Cross Video Days cross-media market and conference event in Paris last week where it won a €10,000 ($13,600) post-production prize sponsored by local VFX firm Knightworks.
It marks a first foray into a cross-platform production for feature documentary veteran Le Goff, who executive produced Jean-Xavier de Lestrade's 2002 Oscar winner Murder on a Sunday Morning and also worked on Werner Herzog's The Wild Blue Yonder as well as more recently The Mysterious Disappearance of Bees and The Statue of Liberty.
"It's proving a real education for me. It's a very different process from producing a classic feature documentary," said Le Goff.
She is also experimenting with financing and trying to seek alternative sources of funding other than broadcasters.
"The global scope and the nature of pro-gaming scene opens the project up to a lot of interesting potential partners," said Le Goff.
She is currently in talks with e-sports platforms in Korea, which are interested in running the web-series on their sites, as well as a number of brands and Chinese entertainment companies who want to tap into the subject's youthful target audience.