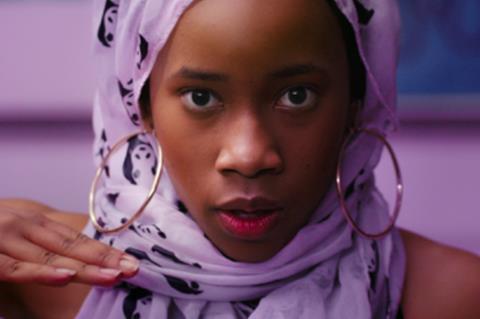 Orion Classics has acquired North American and Latin American rights to Nijla Mu'min's Jinn, following its world premiere at SXSW.
Mu'min's drama won the special jury award for writing and stars Zoe Renee, Simone Missick, Kelvin Harrison, Jr., Dorian Missick, Hisham Tawfiq, and Kelly Jenrette.
Jinn tells of a 17-year-old girl who is forced to re-evaluate her identity after her mother abruptly converts to Islam and becomes a different person.
Sweet Potato Pie Production's Avril Z. Speaks produced Jinn with Morgan's Mark Production's Maya Emelle, and Arielle Saturne, while Elton Brand, Angela Harvey, Jason Kampf, Mike C. Manning, Shandra L. McDonald, Amy McGary, Kristen McGary, and Confluential Films' Billy Mulligan and Tommy Oliver served as executive producers.
Orion Classics will release the feature theatrically on November 15 and on VOD and Digital HD on November 16.
"Jinn is a coming of age film that deals with the struggles to find one's true identity amidst familial and religious influences," said Mu'min. "As our media landscape becomes more inclusive and nuanced, this film offers a specific, yet universal story of identity, first love, and shifting family relationships."