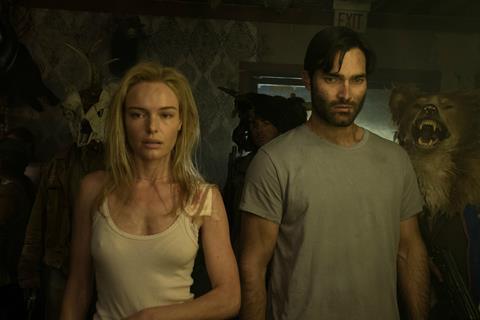 MGM-owned Orion Pictures has revived Orion Classics 35 years after its launch, reconfiguring it as a platform for multi-platform and specialised releases that will also use what the company said would be "innovative alternative distribution strategies worldwide."
The company plans to release eight to 10 films a year across genres starting with Mike P. Nelson's thriller The Domestics (pictured) starring Kate Bosworth and Tyler Hoechlin in the US theatrically on June 28 and on VOD and digital a day later.
Orion Classics was formed in 1983 as an arthouse label specialising in acquisitions of indie and foreign films for North American distribution, such as Pedro Almodóvar's Women On The Verge Of A Nervous Breakdown, Jim Jarmusch's Mystery Train, and Richard Linklater's Slacker.
MGM senior vice-president of acquisitions Sam Wollman will run daily operations and work in conjunction with MGM president of worldwide television and acquisitions Chris Ottinger and Orion Pictures president John Hegeman.
The Domestics will receive its world premiere as the opening night screening at the Cinepocalypse film festival in Chicago on June 21.
"It's our goal to relaunch Orion Classics with that same spirit in mind," Ottinger and Hegeman said in a joint statement, referring to the aforementioned films by Almodóvar, Jarmusch and Linklater, "and continue to have an eye on acquisitions across all platforms that entertain specialty audiences across the globe."
Gianni Nunnari and Shannon Gaulding produced The Domestics and Kurt Johnstad and Adam Krentzman served as executive producers.
The story takes place in a post-apocalyptic world inhabited by murderous gangs divided into deadly factions.