Although The Revenant is set for a March release in China, very few Oscar winners make it to the big screen in the world's second largest market.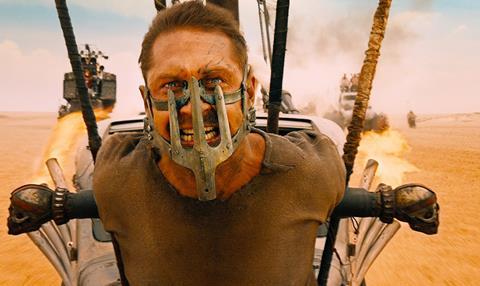 Chinese social media was ablaze from lunchtime on Monday, when the news broke that Leonardo DiCaprio had finally won a best actor Oscar.
Known to Chinese audiences as "Xiao Lizi", DiCaprio has been a huge star in China ever since Titanic. His popularity and the anticipated Oscars buzz explain why The Revenant attracted a Chinese investor, Guangdong-based Alpha Animation, and was acquired by Bona Film Group for theatrical distribution.
Originally lined up for release in mid-February, the film was delayed by the censorship process, and is currently scheduled to open with cuts on March 18.
But The Revenant remains an exception in China where very few Oscar-winning films play in theatres. Although censorship plays a role in this, China's quota system and the films' perceived commercial potential are also barriers to release.
A quick glance over the past few years' Oscars winners, reveals that only the big-budget studio films have been released theatrically in China. Predictably, these are films that are big enough to qualify for one of China's 34 annual revenue-sharing slots. The highest grossers include Fox's Life Of Pi (2013), which grossed $90m, Disney's Big Hero 6 (2015) with $83.5m and Warner Bros' Gravity (2014) with $70m.
These films are usually released way ahead of the Oscars ceremony and its unlikely awards buzz had much influence on box office. Best animation winners tend to be studio films and perform reasonably well in China – although this year's winner, Inside Out, grossed only $15m.
Among this year's other studio-backed winners, its understood that Warner Bros' Mad Max: Fury Road was submitted and rejected by the State Administration of Press, Publications, Radio, Film and Television (SAPPRFT), possibly due to its dystopian themes. Fox's Bridge Of Spies and Universal's The Danish Girl could also be problematic in terms of censorship (additionally, neither may have sufficient mainstream hooks to qualify for a revenue sharing release).
Usually the censors don't give a reason for knocking films back – but now that certain elements of the 2012 WTO agreement are being enforced following talks between SAPPRFT and the Motion Picture Association (MPA), the studios are hoping to receive some explanation for why their films are turned down.
Most of the independent Oscar winners face the same censorship issues, and can only hope to be imported on a flat fee basis, as they're unlikely to secure a revenue-sharing slot. But before even crossing these barriers, they need to find a local distributor, and Western sales agents describe all-rights deals with China as "practically impossible", except for big-budget, English-language action films.
One bright spot for indie titles over the past few years: The Imitation Game, winner of best adapted screenplay in 2015, received a limited theatrical release last July and grossed $5.3m. The film was in part boosted by the local popularity of Sherlock star Benedict Cumberbatch.
But releases of this nature are still extremely rare. "Recently, a lot of Oscar films deal with sensitive subjects that are unlikely to pass censorship – in particular political themes or societal issues such as degenerate clergy and transgenderism," says a Chinese distributor speaking on condition of anonymity.
Among the other 2016 winners and nominees, another distributor says: "I don't see Spotlight, Brooklyn or The Danish Girl happening. Perhaps The Big Short?"
Room has a chance as it's also been acquired by Bona Film Group, although the company is still discussing a theatrical release with China Film Group, the country's only official importer. Bona is becoming something of an Oscars spotter – it also acquired 2014 winner 12 Years A Slave, but the film wasn't released theatrically as the censors required too many cuts.
Degenerate clergy is not the only problem with this year's best picture winner Spotlight, which portrays a free and independent press that doesn't exist in China. It's unlikely to hit cinemas but could score sales to VOD.
A few of last year's winners are available to legally stream – including Birdman and Whiplash. Previous "problematic" winners such as Dallas Buyers Club, which addresses subjects including HIV and homosexuality, have also had online outings, although the formerly free-wheeling streaming sites have come under greater scrutiny over the past year.
The irony of all these obstacles is that middle-class audiences have likely seen most of the Oscars winners on pirate DVD or illegal streaming sites. Awareness of the Oscars is high in China, even though it's not easy to watch the ceremony. This year, two online streaming sites – iQiyi and Douyu TV – cancelled the broadcast and a third, state-run m1905.com, played it with a 15-minute delay.
Chinese netizens speculated that the cancellation was due to the nomination of documentaries Winter On Fire: Ukraine's Fight For Freedom and Racing Extinction, about undercover activists trying to stave off a man-made mass extinction.
That said, many of those local and diaspora Chinese audiences who did watch the ceremony were left with bad tastes in their mouths following a skit involving children that tapped into stereotypes about "hard-working" Asians and child labour in China.
The skit was seen by many as a misstep in a year in which the Academy went out of its way to foreground diversity. It could also be seen as a political faux pas as Chinese giant Wanda is one of the Academy's biggest donors.