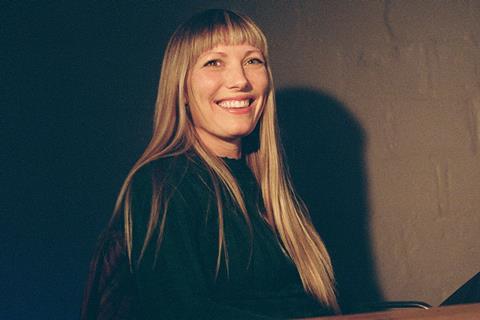 Danish filmmaker Elvira Lind, who is Oscar nominated for her short The Letter Room, is now readying her debut fiction feature to shoot later this year in New York.
The Denmark-born, New York-based director is collaborating with playwright Amy Herzog on the film. It will be produced by Sofia Sondervan, who also produced The Letter Room and whose credits include Cadillac Records and The Man Who Knew Infinity.
Details about the feature are under wraps but Lind told Screen it is inspired by elements from one of Herzog's plays but reimagined and combined with new ideas for the feature script, which Herzog is writing.
Herzog is the award-winning US writer of plays such as Mary Jane, Belleville and 4000 Miles. Lind described her as "an incredible voice…she uses humour paired with heavy subjects or topics. It's such a difficult tone to find but her writing is incredible."
Lind runs upstart production company Mad Gene Media with her husband Oscar Isaac.
Lind's feature documentary credits include Bobbi Jene, which premiered at Tribeca in 2017, and Songs for Alexis, selected for CPH:DOX in 2014. But she decided the time was right to make the move into fiction with The Letter Room and now the forthcoming feature.
"Verite documentary filmmaking spoke to me, but I also always dreamed of doing fiction," the director told Screen.
She also has documentary projects in the works and said she is proud that Mad Gene is not limiting itself to one format or genre. "We're doing a lot of different types of projects, graphic novels and podcasts, documentary and fiction," said Lind. "It's things that we're passionate about for a while and we created a little family for these projects."
The New York-based company could also make staff hires soon. "We're working towards our next steps now," said Lind. "The hope is that we can have projects that we might not be directing or starring in, just producing things we're passionate about. We have so many talented people around, it's being able to be part of that."
Delivering 'The Letter Room'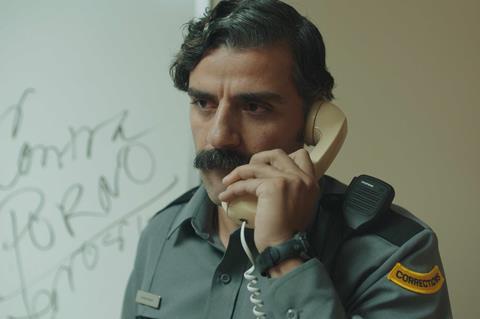 In The Letter Room, Isaac plays a prison worker who has to monitor all incoming and outgoing mail to inmates, and is surprised to learn the truth about the love letters one man on death row is receiving from a woman named Rosita, played by Alia Shawkat.
"This story had been with me for a really long time," said Lind. Originally, the filmmaker thought she might make a documentary about the mass incarceration within the US prison system and said: "It's unbelievable to me how this system works."
Lind was also fascinated by the idea that the system is not just punishing the prisoner – "you're also punishing everyone around them who loves them."
The director combined that fascination with a podcast story she heard more than six years ago, about lonely men who had written love letters to a deceptive pen pal.
"I wanted to try to focus on one thing (in this prison system), and I think the letters are something we can all relate to," said Lind. "We can all imagine what that must feel like to have your privacy taken away."
Lind initially had more sprawling ideas around the story but wanted to keep it contained and focused for what became the 32-minute short. "I've always loved short films and I love the limitations of making a short also," she said of the format. "I really appreciate things that are condensed."
She shot The Letter Room, now streaming on Topic in the US, in just five days. Lind recalled that she knew she wanted Isaac to play the lead, and was lucky that he could work around his schedule shooting Denis Villeneuve's Dune. "He can be so funny but also just the right amount of sad and deep," she said of Isaac's performance in The Letter Room.
In making her first fiction short, Lind also drew on two sides of her filmmaking experience: "Being close to big productions as part of our daily life, understanding the mechanics of that," as well as "being a one-woman band and knowing how to make a documentary by myself."
Moving from smaller documentaries to her first fiction feature was "a big step up" but one she embraced and said: "I didn't know how different it would feel on a set with actors but I felt very at home. It felt very natural to me."
Lind added that the tone of The Letter Room is something she plans to explore further in both her fiction and non-fiction projects going forward. "Tonally it's in that place that it's not very definitive," she said. "I love comedy that is a little difficult to figure out, that can also be tragic."