'The Artist' director Michel Hazanavicius leads call against the creation of a Digital Single Market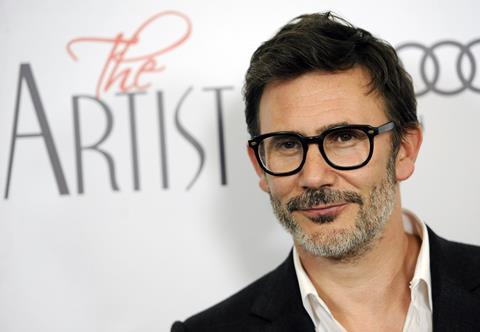 Three Academy Award winners ­– Michel Hazanavicius (The Artist), Volker Schlöndorff (The Tin Drum) and Danis Tanovic (No Man's Land) ­– are among 20 film-makers joining the protest against the European Commission's plans to reform copyright law.
In their statement, also signed by Chantal Akerman, Luc Dardenne, Costa-Gavras, Jaco van Dormael and Julie Bertuccelli, they declared: "We are Europeans who still hear the echo of [European Commission] President Juncker saying that he would never accept creators being 'treated like plastic manufacturers', but now his College compare our work with selling a car or a tie."
"We are Europeans shocked to hear of 'breaking down national silos in copyright', yet nothing to condemn ongoing violations of copyright, which hinder the development of online legal services."

Commission declares backing for Digital Single Market
The film-makers' joint declaration was issued ahead of the first debate held by the College of Commissioners in Brussels yesterday to discuss plans for a Digital Single Market (DSM). During the debate, Vice-President Andrus Ansip presented the main obstacles he has identified with his project team, including Günther Oettinger, Commissioner for Digital Economy and Society, and the key areas the Commission will focus on in its DSM Strategy to be unveiled on May 6.
Speaking afterwards, Ansip said: "When people move around Europe, they would like to listen to music or watch films they have bought online. But they cannot. People are locked into the place where they bought it."
"Locking in and locking out is not a winning strategy," he continued, declaring that he has strong support from his fellow Commissioners to tackle the issue of geo-blocking (the restrictions to downloading or viewing content across different geographic regions).
Ansip was unsympathetic to the notion that withdrawing the principle of territoriality might have devastating consequences for the European film industry. "Today's situation is a lose-lose situation," he argued. "A 100 million Europeans would like to access content cross-border. People are happy to pay to get their films or music legally. But when they try, they are told they come from the 'wrong' country. They are locked out."
"I hate geo-blocking," he said bluntly. "We have to abolish geo-blocking. This is a must."
In Ansip's opinion, changes to copyright law would mean more money for creators, not less, although he didn't explain how.
United front from international trade bodies
The Commission's proposals have prompted leading international trade associations of the film and television industries to unite in urging the European Union "to preserve a legal framework under which the European film and audiovisual sector can continue to be a driver for innovation, growth, jobs and cultural diversity across Europe."
The producers' association FIAPF, the Motion Picture Association (MPA), the exhibitors' association UNIC, the Association of Commercial Television in Europe (ACT) and the Independent Film & Television Alliance (IFTA) were among 14 signatories of a paper sent to the Commission last week, which advocated against any legislative or policy intervention in the film and audiovisual sectors "with regard to territoriality and exclusivity provisions".
Speaking exclusively to Screen Daily ahead of the debate, IFTA's President and CEO Jean M. Prewitt said the letter had the backing of "a very broad coalition of stakeholders within our industry" (IFTA's 150-strong membership includes such major European players as EuropaCorp, Pathe, Hanway Films and Nordisk). She also accused the present Commission, led by Ansip, of having a "basic misunderstanding of how financing is raised, how revenues are generated and how films are dependent on marketing."
"Many films wouldn't make any money at all in a different country unless someone had done a marketing campaign pointing out the universal themes or the talent of interest to another country," said Prewitt. "Certainly, there wouldn't be any traffic if the film simply went out on an online platform without having had any prior publicity."
She suggested that the film industry will need to intensify its efforts in explaining, ahead of the Commission's May 6 report, "why these proposals are very damaging for the industry and why they ultimately don't work to the benefit of the consumer".