British filmmakers and some of the UK's highest-profile documentary-makers have put their names to a campaign backing the BBC.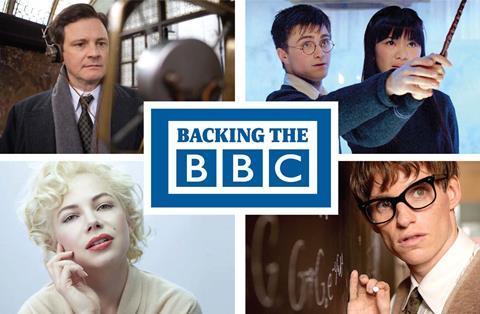 Oscar-winners Tom Hooper, who directed The King's Speech and Les Misérables, and James Marsh, who was behind Man On Wire and The Theory Of Everything, have endorsed the licence fee and the BBC's contribution to the UK creative industries.
David Yates, the director of four Harry Potter films, has also signed Broadcast's statement of qualified support, alongside My Week With Marilyn director Simon Curtis.
"The BBC inspires, informs, provokes and entertains, not for profit but to enrich and deepen our appreciation and understanding of the world. We should cherish and celebrate all that it stands for," Yates said.
The board of Directors UK voted unanimously to support the campaign and chief executive Andrew Chowns said: "The BBC should be celebrated as a place that inspires our brightest television talent and empowers them to achieve their best work."
The supporters have also been joined by some of the biggest names in UK screenwriting, as well as the Writers' Guild of Great Britain.
Other individuals to have thrown their weight behind the cause include Molly Dineen, the Bafta-winning director of The Ark; Pink Saris director Kim Longinotto; film-maker Roger Graef; and Seven Up creator Michael Apted.
"In my travels working in different parts of the world, some remote, some lonely, one of the great comforts has been tuning into the BBC World Service," Apted said.
Also on board is Wolf Hall director Peter Kosminsky, who told the government to "be careful" with the BBC "before we embark on something that our children will regret forever".
He added: "The idea that we would do anything to damage or reimagine the BBC – one of the most trusted brands on the planet – is ludicrous, inconceivable."
Like many directors, the BBC helped Kosminsky break into the industry. It was a theme that Parade's End director Susanna White also picked up on: "The BBC is unique and needs safeguarding. It fostered my career from my first break in documentaries through to training in drama."
It provided similar opportunities for SJ Clarkson, the Life On Mars director who honed her skills on Doctors and has since worked on hit US shows such as Dexter and Ugly Betty. She has put her name to the campaign alongside comedy director Christine Gernon, who said: "The BBC still sets the benchmark for quality broadcasting."
DIRECTORS SUPPORTING BACKING THE BBC
Beryl Richards (Wizards vs Aliens)
Christine Gernon (Gavin & Stacey)
David Yates (Harry Potter)
James Marsh (The Theory of Everything, Man on Wire)
Kim Longinotto (Pink Saris)
Marc Munden (Utopia)
Michael Apted (Seven Up)
Molly Dineen (The Ark)
Peter Kosminsky (Wolf Hall)
Roger Graef (Monty Python: The Meaning of Live)
Simon Curtis (My Week With Marilyn)
SJ Clarkson (Dexter, Life On Mars)
Susanna White (Parade's End)
Tom Hooper (The King's Speech)