Fox's comedy generates more buzz and intent-to-view than week's new releases; Universal's Bad Neighbours set for strong preview start.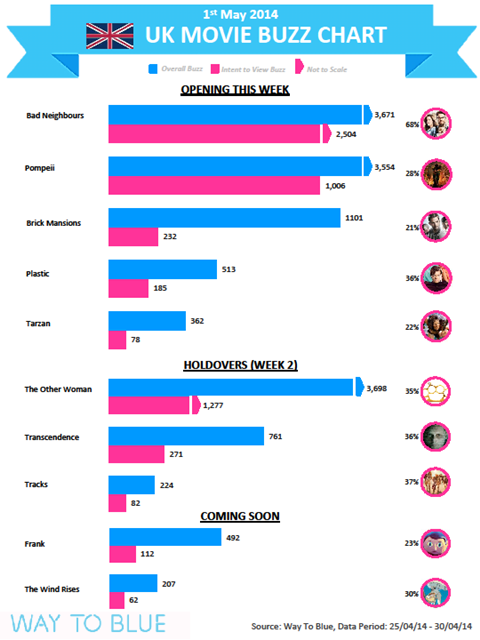 The Other Woman is set for a decent holdover at the UK box office through Fox as it generated almost 3,700 overall buzz with 35% intent-to-view, according to Way To Blue's chart.
That's ahead of eOne's Pompeii, the week's buzziest new release, with over 3,500 overall buzz and 28% intent-to-view.
Universal's Bad Neighbours generated the strongest intent-to-view at 68% from a similar amount of comments as The Other Woman. Bad Neighbours opens on Saturday [May 3] in the UK, but won't be reported in the official chart until the May 9-11 window.
For an explanation of the Way to Blue chart and its methodology, which tracks 'overall buzz' and important 'intent to view' buzz, click here.
To view the chart in pdf format click here.