Revealing statistics unveiled during this week's CinemaCon.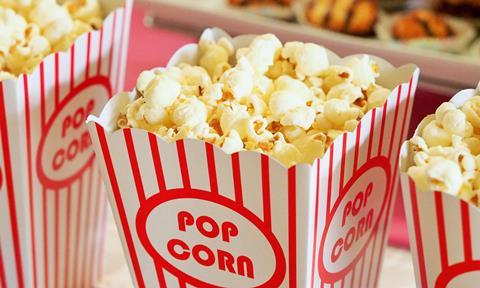 AARP announced on Wednesday their findings of a study examining the importance of older cinema-goers for the movie business.
The study, titled The 50-plus Moviegoer, An Industry Segment That Should Not Be Ignored and conducted by marketing data analytics firm Movio on behalf of AARP, was released during CinemaCon in Las Vegas.
According to the findings, more than 30 percent of all visits by moviegoers were made up by adults aged 50 and over.
"Theater owners and studios will benefit from the insight provided in this study, which demonstrates that this demographic cluster – the 50-plus – has the ability to significantly contribute to the success of movies at the domestic box office," said Heather Nawrocki, director, AARP Movies for Grownups.
"The 50-plus audience segment has disposable income, more leisure time and high loyalty to specific actors making this segment extremely valuable."
The AARP study highlighted an emerging genre referred to as "mature thrillers". This new category includes action-driven films starring veteran male actors. The study found that 51 percent of the moviegoers who saw Jack Reacher: Never Go Back, Taken 3, The November Man and A Walk Among The Tombstones, were over age 50 compared with 32 percent for the total American cinema audience. Researchers suggest that this is due to fans aging alongside their favourite action stars like Liam Neeson, Kevin Costner and Tom Cruise.
Movio, who conducted the study, also found that the 50-plus audience is critical to the success of several genre films, with the demographic accounting for 75 percent of all visits at art-house movies, 56 percent of Christian films and 54 percent of independent film box office revenues.
"A better understanding of 50-plus moviegoers can influence the entire movie value chain: from production decisions, to where and when to exhibit a movie and the most effective communication strategy to motivate their cinema-going behaviour," said Matthew Liebmann, senior vice-president of Movio.
"The ultimate opportunity is to drive incremental revenue for filmmakers and exhibitors whilst also enhancing the satisfaction of this vital segment."
The research can be downloaded in its entirety at aarp.org/movies50plus