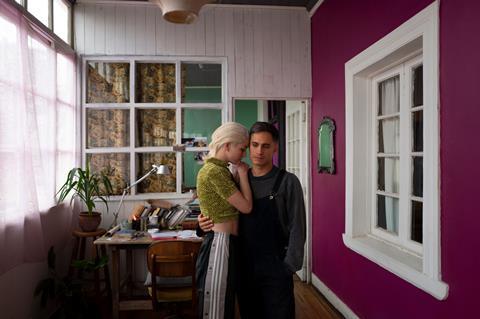 Ahead of its premiere in Competition at Venice Film Festival, Pablo Larraín's hotly anticipated dance drama Ema has been boarded by Colonge-based sales outfit The Match Factory.
Gael García Bernal and Mariana Di Girolamo lead the cast of the film, which follows the titular Ema, a talented dancer who sets out on a quest to reset her life after a shocking incident upends her family life and marriage to a tempestuous choreographer.
The film was written by Guillermo Calderón, Alejandro Moreno and Pablo Larraín and produced Fabula's Juan de Dios Larraín. Paola Giannini and Santiago Cabrera also star.
CAA is handling the North America sale.
After the film's bow on the Lido, it will head to its North American premiere as a Special Presentation at Toronto.
Director Larrain said he was "excited to be working with one of the most interesting companies in the film world", while The Match Factory's Michael Weber added that he has been a "long-time admirer of Pablo Larraín's work".