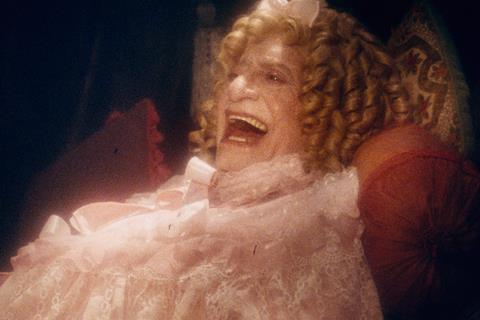 Oscilloscope Laboratories has snapped up US rights to Matthew Rankin's anticipated feature debut The Twentieth Century ahead of its world premiere in Toronto Midnight Madness next month.
Dan Beirne stars as an aspiring politician in Toronto in 1899 who must gratify the expectations of this domineering mother, a hawkish governor-general, and an idealistic Québécois mystic before facing the final test of leadership.
Gabrielle Tougas-Fréchette and Ménaïc Raoul of Montreal-based production company Voyelles Films served as producers.
O-Scope brokered the deal with the producers and plans a theatrical release prior to digital roll-out.
Rankin declared himself "positively ecstatic – my spirits thunderously swinging between wild Napoleonic hubris and the deepest, most prostrate and spread-eagled humility".
Dan Berger of O-Scope said The Twentieth Century "harkens back to a time and aesthetic long gone, but never feels like pastiche… It's truly like no other film I've seen before and I have no doubt that audiences will appreciate the artistic mastery behind it."
O-Scope's credits include Embrace Of The Serpent, We Need To Talk About Kevin, The Messenger, Samsara, and The Kill Team.