Studios saw healthy returns in Switzerland in 2015, but this left little room for local distributors to manoeuvre.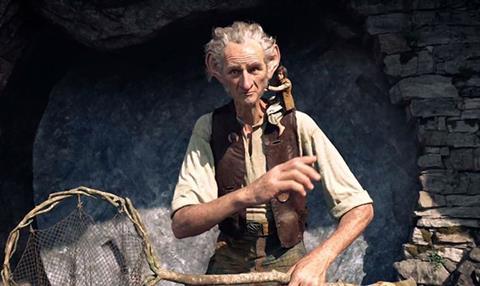 Local distributors in Switzerland are wrangling with the challenges of an overcrowded market saturated by too many releases and competition from deep-pocketed studios rivals. In 2015, a total of 454 films were distributed in Switzerland. That figure has remained steady over recent years, but blockbuster releases have left narrow windows for independent distributors to release their films.
"There are a lot of event movies that people feel the need to see so they can talk about them in the office," says Ralph Dietrich, CEO of Swiss distributor Ascot Elite, which had a 6.3% market share in 2015 (compared to 21% for Universal and 20% for Disney). "We're trying to compete with the studios but it's not easy."
Even though Ascot Elite releases starry, big-budget content – their 2016 distribution titles include The BFG and Now You See Me 2 – the lack of room to manoeuvre means even high-profile titles can fail to stand out. The company's top release in 2015 was The Imitation Game, which clocked up 157,610 admissions. In comparison, the top title of the year in terms of admissions was Universal's release of James Bond outing Spectre with 968,684 admissions. Of the year's top ten best-performing films, studios Universal, Warner Bros and Disney occupied the top seven spots.
The need for films to hit right away is putting more pressure on independent distributors.
"Distributors have to focus all their effort on a very short time span," says Jela Skerlak, who oversees distribution support at Switzerland's Federal Office for Culture. "They have two weeks to do their maximum promotional work and if the film doesn't find an audience in that time it dies very quickly."
In 2015, the average person in Switzerland (which has a population of just over eight million) purchased 1.79 cinema tickets, a figure that has fallen slightly since 2010. Dietrich believes the lack of growth can be attributed to a lack of cinemas. "We don't have enough screens," he says. "Some multiplexes are being built but in smaller cities but we still only have one or two screens maximum."
While the number of screens in the country has increased marginally over the last decade, from 539 in 2005 to 577 in 2015, the number of cinema sites has decreased significantly, dropping from 334 in 2005 to 280 in 2015.
Skerlak says that distributors will need to "find innovative ways to attract audiences" if they are to thrive in the current market, while Dietrich believes the number of theatrical releases has reached an unsustainable peak and will inevitably decline. "It will be recalculated automatically," he says. "Independent producers and sales companies know mid-size movies are going to be gone soon because there's no market anymore."