Cornerstone boards Journeyman, which will also star Jodie Whittaker.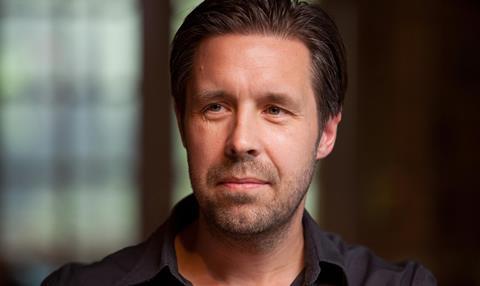 Paddy Considine is re-teaming with producer Diarmid Scrimshaw on his second feature as a director, boxing drama Journeyman.
The project is being financed by Film4 [who announced a funding increase to $36m last night] with the BFI, Screen Yorkshire and the Wellcome Trust. Studiocanal is on-board to handle the UK release, while Cornerstone will oversee international sales.
Considine, who has also penned the project's script, will star alongside Jodie Whittaker (One Day), Faraz Ayub (Honour), Tony Pitts (War Horse) and Paul Popplewell ('71).
The plot follows Matty Burton (Considine), the middleweight boxing champion of the world, who begins to suffer from memory loss and personality changes after a devastating punch in a bout leaves him in a coma.
Pre-production is underway and shooting will begin in early March in the North of England.
Considine's debut feature Tyrannosaur won him a BAFTA for Outstanding Debut, as well as three BIFAs including for star Olivia Colman.
Scrimshaw commented, "Journeyman is another world class project from Paddy, it's got strength, authenticity and is a compelling triumph over adversity story. We're really excited to be in the process of creating another tour de force film with Paddy".