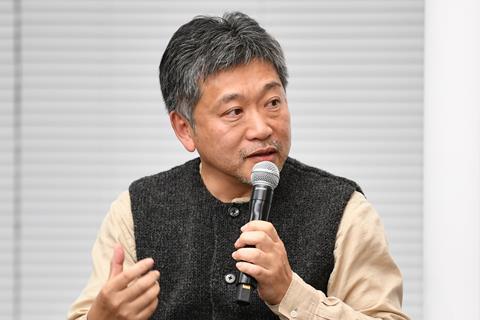 Japanese director Hirokazu Kore-eda, who won the Palme d'Or for Shoplifters in 2018, is developing a feature and a series with Netflix.
Kore-eda is set to work on what he described as a "big-budget" feature film. It is his first project with a streaming platfrom. "The scale of the new movie will be different from the movies I've made before," he said in a statement.
He went on to extol the virtures of working with the US streamer.
"Realistically, radical films normally have little chance of being screened in theatres," Kore-eda said. "In the end, they would not be seen by the audience. It's not just in Japan but in every country. Through streaming, these films can be actually born into the world. I think it's important.
Kore-eda is also the showrunner on a drama series that will see him direct several episodes. "I have tried to incorporate young directors and work with them. This is also a big appeal for me to work on this project," he explained.
Netflix said its partnership with Kore-eda is part of a wider strategy to expand its local feature films line-up in Japan.