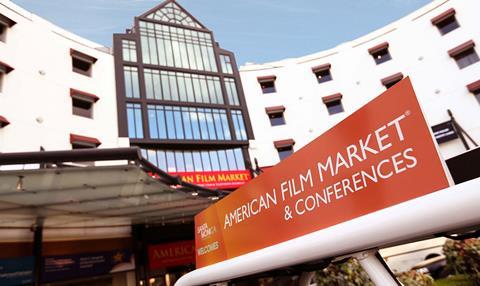 In the stand-out deal of a woefully slow AFM so far, Paramount is understood to be closing a $10m deal for Book Club starring Diane Keaton and Jane Fonda following a packed buyers presentation hosted by Bloom on Wednesday.
The deal, which Deadline Hollywood first reported, is for North America, the UK and France and it is understood the studio has committed to a wide 2018 release for the grey dollar comedy.
The film also stars Candice Bergen and Mary Steenburgen and follows book club members whose lives are changed when they read Fifty Shades Of Grey.
Endeavor Content, whose parent company Endeavor owns a majority stake in Bloom, launched by Endeavor client Ken Kao and Alex Walton, brokered the deal. The agency division co-financed Book Club with producer June Pictures.
Paramount snapped up North American rights from Bloom to Suburbicon at Berlin 2016 in a $10m deal first reported by Screen. The dark comedy opened in North America last week and as of Friday stood at $3.7m.