Paramount Pictures has bought world rights to Blue Story, the upcoming feature adaptation of UK music artist Rapman's YouTube series.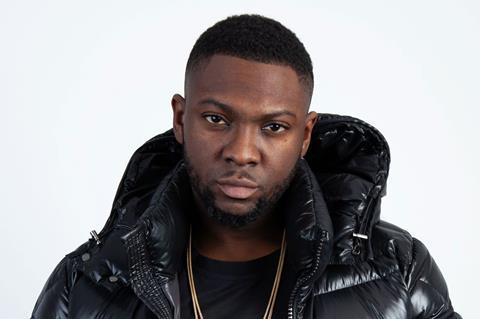 Damian Jones of DJ Films and Joy Gharoro-Akpojotor of Joi Productions are producing the project with BBC Films, which developed and is co-financing.
The film will be the feature debut of writer-director Andrew Onwubolu, aka Rapman, who is also narrating the project. His Shiro's Story YouTube trilogy of short videos, set to his original music and lyrics, amassed close to 17 million views on the online platform in 2018. Rapman subsequently signed with Roc Nation, Jay Z's entertainment and management company and label.
The Blue Story trilogy was originally released on YouTube in 2014.
The feature is shooting on location in south London. Rapman will star as himself, alongside Stephen Odubola, Micheal Ward, Khali Best (who appeared in Shiro's Story Pt 2), Max Fincham, Kadeem Ramsay, Karla-Simone Spence, and Eric Kofi-Abrefa. Junior Afolabi Salokun and Micaiah Lewis will make their feature film debuts.
Blue Story will follow two young boys from opposing postcodes who form a firm friendship until it is tested and they wind up on rival sides of a street war.
"As soon as I saw Shiro's Story and met Raps I knew he had a unique vision combined with an original storytelling ability," said producer Damian Jones on the project. The film falls outside of Jones' overall deal with Fox Searchlight, which was renewed this week.
"Shiro's Story showcased Rapman's talent for telling compelling stories and marked him out as one of the UK's most exciting new filmmakers," added BBC Films director Rose Garnett, who is an executive producer alongside fellow BBC exec Eva Yates, as well as Charles Moore and Paul Grindey of Viewfinder.
"We feel that within Blue Story, Rapman has truly created something original and groundbreaking," added Paramount UK MD John Fletcher, who highlighted that Paramount owner Viacom also owns the MTV music channels.
"Paramount and BBC Films believe in the story as much as I do, I can't wait for the world to see it," added Rapman.