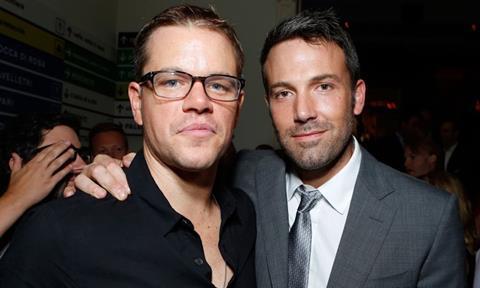 MARCH 13 UPDATE: Paul Feig has become the latest high-profile Hollywood talent to commit to an inclusion rider on all film and TV projects going forward.
Feig, the director of mystery thriller A Simple Favor that opens in September through Lionsgate and who previously directed Heat and Spy, announced on Twitter that his Feigco Entertainment was officially adopting the policy that calls for a certain level of diverse talent in below-the-line jobs and supporting acting roles.
He signed off his post by saying, "We challenge other companies and studios to do the same."
It emerged on Monday that Ben Affleck and Matt Damon's Pearl Street Films had adopted the inclusion rider after actor and producer Fanshen Cox DiGiovanni tweeted from SXSW that the company would adopt the policy on its projects going forward.
Last week Black Panther star Michael B. Jordan said his company Outlier Society would incorporate an inclusion rider.
The term was coined by USC Annenberg's Media, Diversity & Social Change Initiative director Stacy Smith in 2014 and advocates greater diversity in below-the-line jobs and supporting roles on productions.
The idea took a giant step forward in the public consciousness at the recent 90th annual Academy Awards when Oscar winner Frances McDormand ended her speech with the words "inclusion rider".