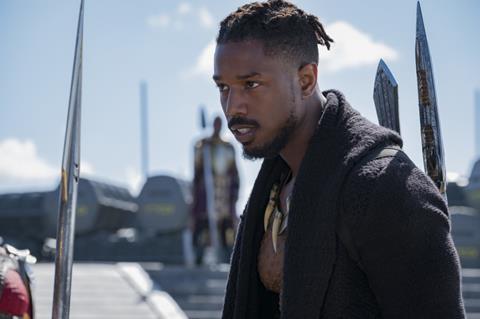 Michael B Jordan's production company Outlier Society will start using 'inclusion riders'.
It is a clause in an actor's contract that requires a diverse cast and crew, and was brought into the public eye by Frances McDormand's best actress acceptance speech at the Oscars.
Writing on Instagram, Jordan said: "In support of the women and men who are leading this fight, I will be adopting the Inclusion Rider for all projects produced by my company Outlier Society.
"I've been privileged to work with powerful woman and persons of colour throughout my career and it's Outlier's mission to continue to create for talented individuals going forward."
Outlier Society projects include Netflix series Raising Dion, a reboot of The Thomas Crowne Affair starring Jordan and his directing debut The Stars Beneath Our Feet.
After winning her best actress Oscar for Three Billboards Outside Ebbing, Missouri, McDormand signed off her speech with: "I have two words to leave with you tonight: inclusion rider."
She later explained the concept: "To everyone that does a negotiation on a film, an inclusion rider means that you can ask for and/or demand at least 50% diversity not only in casting but also the crew. The fact that I've just learned that after 35 years in the film business – we aren't going back."
Endeavor Content co-president Graham Taylor said his company suggests the rider on all their projects.