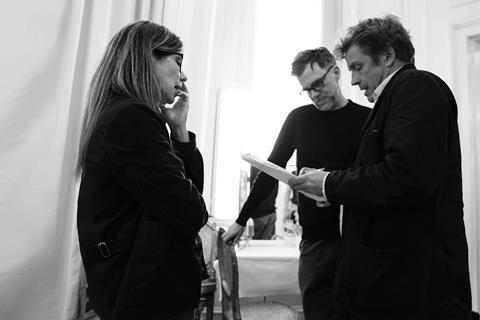 Paul Thomas Anderson and Focus Features will reunite on the acclaimed filmmaker's upcoming high school film after they collaborated on the Oscar-winning Phantom Thread.
Longtime Anderson associates JoAnne Sellar (pictured) and Daniel Lupi will produce the new project with Anderson, who is understood to be lining up a 1970s high school story involving a child actor that may take place in the filmmaker's familiar San Fernando Valley locale north of Hollywood.
Production is scheduled for spring or summer 2020 in California, giving rise to the slim possibility of a year-end awards-qualifying release. It emerged last month that Anderson's Ghoulardi Film Company will receive a tax credit from the California Film Commission.
Focus Features will release the project in North America while Universal Pictures International will distribute across the rest of the world.
"There is simply no other filmmaker like Paul Thomas Anderson," said Focus chairman Peter Kujawski. "He is a true original who consistently mesmerises fans with unparalleled vision and storytelling. We are beyond thrilled to be teaming up once again with Paul, JoAnne and Daniel." Production is scheduled for spring or summer 2020 in California.
Phantom Thread won best costume design at the Academy Awards in and was nominated for six Oscars. Anderson himself has earned six career Oscar nods for writing and directing and is yet to win.