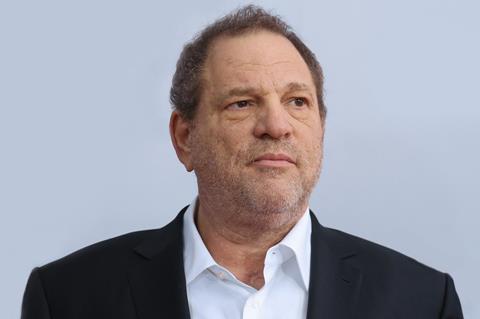 The former Boardwalk Empire actor Paz de la Huerta has compounded Harvey Weinstein's legal woes, filing a $60m suit in California that claims the former Hollywood mogul raped her twice, taunted her, and ultimately damaged her career.
De la Huerta alleged last year that Weinstein raped her twice in New York in December 2010, however after the New York Police Department investigated the claim it did not bring charges.
The actor now alleges Weinstein confronted her in January 2011, one month after the alleged rapes, after she went to meet him at the Four Seasons in Beverly Hills to ask him to stop harassing her.
She alleges Weinstein exposed himself to her and attempted to coax her into the room to engage in a threesome with another woman.
De la Huerta further claimed Weinstein hurt her career and had a hand in her subsequent firing from the HBO show Boardwalk Empire.
Weinstein's attorney Ben Brafman said de la Huerta's suit was "preposterous". Weinstein is due in court in New York in December in a hearing that will decide whether or not to proceed with criminal charges against him including rape.
Dozens of women have come forward claiming Weinstein sexually harassed, sexually assaulted, or raped them. He has denied any non-consensual sex.