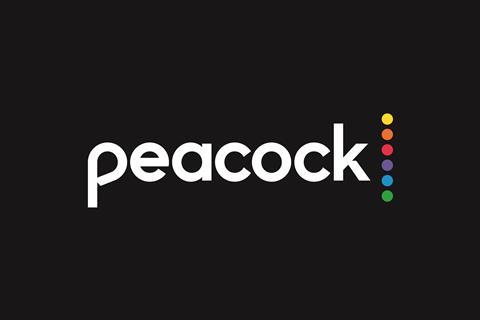 NBCUniversal's streaming service Peacock has produced "very, very encouraging" results since the soft launch in the US two weeks ago, according to NBCU CEO Jeff Shell.
Speaking on a conference call to discuss parent Comcast's first quarter 2020 financial results, Shell reported that consumers are spending more time than expected on the service, the premium version of which was made available free to millions of Comcast's Xfinity X1 and Flex cable customers on April 15.
"We didn't launch with a lot of our splashy originals because of Covid," Shell said, "but we have so much on there that people are spending a lot more time than we had originally anticipated."
Asked why the service's full US launch – set for July 15 – had not been moved up to take advantage of the captive audience created by the pandemic shutdown, Shell said: "We're in a marathon not a sprint. We have an ad-supported service, we don't see the value of trying to gain subscribers, and we want to make sure the product is right before we launch in July. We're very encouraged and even more optimistic on it long-term."
The Peacock launch fell just outside the first quarter, for which Comcast as a whole saw revenue decrease 0.9% to $26.6bn and net income dive 39.6% to $2.1bn.
NBCUniversal revenue decreased 7% to $7.7bn in the first quarter and adjusted EBITDA was down 25.3% to $1.7bn. The film and TV division's theme park units was hit hardest by the pandemic, with revenue diving 31.9%, but filmed entertainment operations saw revenue drop 22.5% as well. Theatrical revenue decreased 28.8%, reflecting, said Comcast, an unfavourable comparison to the first quarter of 2019 – which saw the success of How To Train Your Dragon: The Hidden World, Us and Glass – partially offset by the performance current releases including 1917, Dolittle and The Invisible Man.
Revenue for Sky, Comcast's recently acquired European TV operation, was down 5.8% to $4.5bn and adjusted EBITDA dropped 16.9% $551m, reflecting, said the company, lower direct-to-consumer, advertising and content revenue.
In a statement, Comcast warned that results from NBCU, Sky and its cable division "will be negatively impacted to a greater extent in the second quarter 2020. As a result, we expect the impacts of Covid-19 to increase in significance in the second quarter 2020 and to have a material adverse impact on our consolidated results of operations over the near-to-medium term."