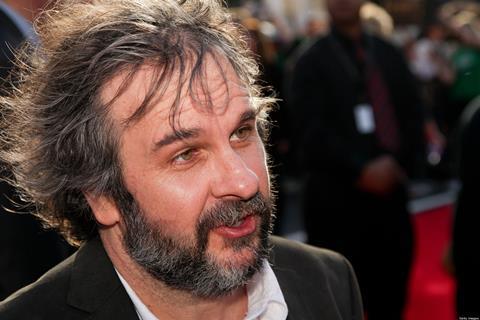 Peter Jackson is working on a documentary about the First World War.
Commissioned by NOW, the UK government's art programme for the First World War centenary, and Imperial War Museums, the film is due to get its world premiere at the London Film Festival this year before screening on BBC One on November 11, Armistice Day.
The new work has been created with original archive footage from the Imperial War Museums' film archive and audio from the BBC archives. Each frame of the film has been hand-colourised, 3D-digitised, and restored with modern production techniques.
The film is produced by WingNut Films in New Zealand and is executive produced by Tessa Ross at House Productions. Trafalgar Releasing will coordinat a simultaneous screening of the film in cinemas around the UK to coincide with the UK premiere.
The BBC will accompany the film with a 'making-of' documentary with behind-the-scenes footage, interviews with Peter Jackson and an in-depth look at the creative and technical process behind the work.
The Lord Of The Rings director Jackson said: "I've always been fascinated by the First World War due to my own family history and the Centenary felt like a unique opportunity to make a personal contribution to the commemoration. I wanted to find a way to bring new life to the stories of ordinary people living through extraordinary times."
A copy of the film will be given to every UK secondary school for the 2018 autumn term. The programme will also include curriculum-linked learning materials presented with TES (Times Educational Supplement), and the film will feature in the Into Film Festival which takes place in the lead-up to 11 November 2018.
14-18 NOW is funded by the National Lottery through the Heritage Lottery Fund and Arts Council England, and by the Department for Digital, Culture, Media and Sport. 14-18 NOW is an independent programme hosted within Imperial War Museums.