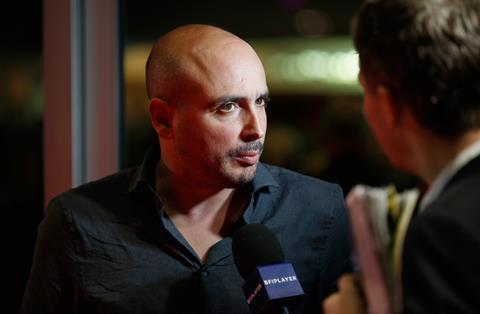 Peter Strickland (Berberian Sound Studio) will direct ghost story In Fabric starring Oscar-nominated actress Marianne Jean-Baptiste (Secrets & Lies, Broadchurch).
The director is reteaming with producing partner Andy Starke (Free Fire) on the project after the pair previously collaborated on The Duke Of Burgundy. Starke developed the film in association with Ian Benson at Blue Bear Film and Television and will produce via his production company Rook Films.
In Fabric, also written by Strickland, is set against the backdrop of a busy winter sales period in a department store and follows the life of a cursed dress as it passes from person to person, with devastating consequences. UK sales outfit Bankside Films will handle worldwide sales and is introducing the film to buyers here in Toronto.
The project is co-financed by the BFI with funding from the National Lottery, BBC Films and Head Gear Films. The film is executive produced by Lizzie Francke for BFI, Rose Garnett for BBC Films, Stephen Kelliher and Patrick Howson for Bankside Films, and Phil Hunt and Compton Ross for Head Gear. Principal photography will commence at the end of October in the UK.
"Peter is one of the most unique and visionary directors we have. It's fantastic to be working with him and our partners on In Fabric to bring this magical script to life," said Starke.
Stephen Kelliher, director at Bankside Films, added: "Having long admired Peter and Andy's undeniably arresting work, we are thrilled to be partnering with them on this spine-chilling ghost story which Peter will bring to the screen with the exquisite style that has made him one of the UK's most compelling creative voices. We look forward to introducing buyers to his take on a classic genre which will thrill and haunt audiences in equal measure."
Lizzie Francke, senior development and production executive, BFI said: "Peter Strickland brings his baroque brilliance to bear on a very British milieu and with the fantastic Marianne Jean-Baptiste at the heart of the story, this promises to be a delight that we are thrilled to be backing."
Rose Garnett, director of BBC Films, said: "Peter has written an intense and haunting script filled with chilling moments and twists along the way. He and Andy have assembled a diverse, top-notch British cast to inhabit this dark world and breathe life into its characters."