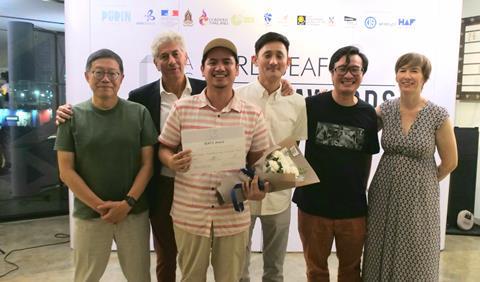 Some Nights I Feel Like Walking, to be directed by the Philippines' Petersen Vargas, won the $15,000 SEAFIC Award at the conclusion of this year's Southeast Asia Fiction Film Lab (SEAFIC).
Produced by Alemberg Ang and Jade Castro, the project follows a rich teenage runaway who joins a band of street hustlers on a road trip. The cash prize is sponsored by Thailand's Purin Foundation.
Meanwhile, the Open SEA Fund Award, jointly sponsored by VS Service and White Light Post, was shared by Autobiography, from Indonesian director Makbul Mubarak and producer Yulia Evina Bhara, and Vietnam's Skin Of Youth, to be directed by Ash Mayfair and produced by Tran Thi Bich Ngoc.
The SEAFIC awards follow eight months of script and project development for the five selected projects, with the guidance of international experts. This year's jury included Albert Lee, executive director of Hong Kong International Film Festival, Cannes Cinefondation general manager Georges Goldenstern, and Sophie Bourdon, Head of Locarno Open Doors.
The five finalists also included Till The Cave Fills, from Vietnamese director Nguyen Le Hoang Viet, and The Women, from Myanmar's The Maw Naing.