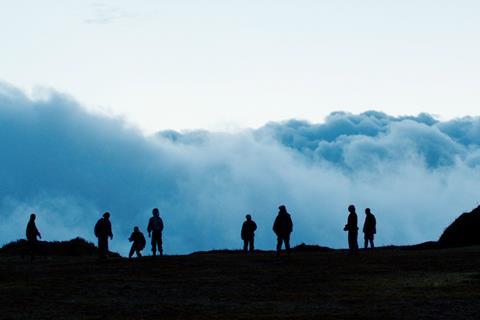 Picturehouse Entertainment has acquired UK rights to Alejandro Landes' buzzy Colombia-set survival thriller Monos ahead of its international premiere in Panorama on Sunday (10).
Monos recently premiered in Sundance where it earned a special jury award and NEON picked up US rights. Moises Arias leads the mostly young cast in the story of a guerilla unit fleeing government forces through the jungle. Julianne Nicholson plays the feisty American hostage.
Landes, whose first film Porfirio screened in Cannes Directors' Fortnight in 2011, co-wrote the film with Alexis Dos Santos, and produced alongside Fernando Epstein, Santiago Zapata and Cristina Landes.
Picturehouse brokered the deal with Le Pacte on behalf of the filmmakers. The film is a Le Pacte presentation of a Stela Cine production made with the support of Caracol Televisión. It was co-produced by Lemming Film (The Netherlands), Campo Cine (Argentina), Pandora (Germany), SnowGlobe (Denmark), Film I Väst (Sweden), and Mutante Cine (Uruguay).
Landes said, "We could not have found a better match for a partner in the UK, and look forward to working with Picturehouse Entertainment to bring Monos to their cinemas and beyond. I am thrilled that we are heading into our international premiere at Berlinale with both Le Pacte and Picturehouse Entertainment alongside us."
"We were overwhelmed by the beauty and intensity of this terrific survival thriller at Sundance," said Picturehouse joint managing director Clare Binns. "Its unbelievable visuals and pounding score demand to be experienced on the big screen and we cannot wait to bring this wild trip to UK cinema audiences. What a thrill to be adding this stunning new film to our roster."
Camille Neel of Le Pacte said, "We are really looking forward to teaming up with Picturehouse Entertainment for the UK release of Monos. They will do a tremendous job with the release and will fight to make the film a great success."