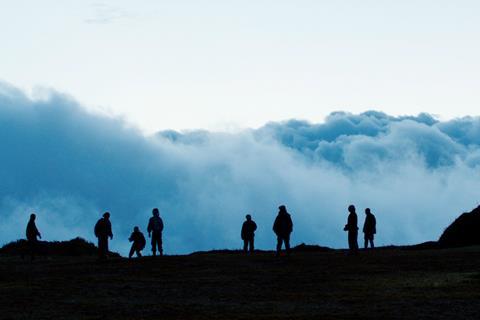 NEON has acquired US rights to Alejandro Landes' Colombian thriller Monos following its world premiere Sundance on Saturday night (26) in the World Cinema Dramatic Competition.
Monos centres on a unit of young soldiers as they flee government forces through the jungle, fight within themselves, and deal with a resourceful American hostage.
Julianne Nicholson, Moisés Arias, Sofia Buenaventura, Deiby Rueda, Karen Quintero and Laura Castrillón are among the cast.
The film will receive its international premiere at the Berlinale in Panorama next month. Landes co-wrote the screenplay with Alexis Dos Santos. Landes and Fernando Epstein and Santiago Zapata and Cristina Landes served as producers.
NEON brokered the deal with UTA Independent Film Group and Le Pacte on behalf of the filmmakers.
"Making Monos was a life-changing adventure for myself and the team," said Landes. "We could not be more excited by the reception at Sundance and the fact that NEON showed so much passion and understanding for the spirit of the film. We all look forward to collaborating with them on the release in the US."
Camille Neel of Le Pacte said, "Monos is a one-of-a-kind film and there is no one better to release this in the US than NEON. We are thrilled to partner with them and also happy to work with the UTA Independent Film Group on making this happen."
The film is a Le Pacte presentation of a Stela Cine production made with the support of Caracol Televisión. It was co-produced by Lemming Film (The Netherlands), Campo Cine (Argentina), Pandora (Germany), SnowGlobe (Denmark), Film I Väst (Sweden) and Mutante Cine (Uruguay).