The first Media Production Show will take place in London June 9-10 with a host of top industry brands attending.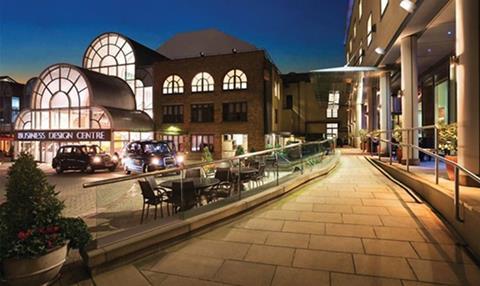 The inaugural Media Production Show, hosted by Media Business Insight, will host brands including Pinewood Studios, Cinecitta Studios, Canon and Panasonic and industry such as Tony Jordan (Red Planet Pictures), Julia Stannard (producer) and Hamish Hamilton (director).
Taking place between June 9-10 at the Business Design Centre in Islington more than 70 exhibitors will showcase the latest products and services while key industry will speak at the event to share ideas, techniques and plans for the future.
Event director Charlotte Wheeler reveals more about what visitors can expect…
Who should attend The Media Production Show and why?
Anyone who works in film and wants to learn more about making the best content across the globe should not miss this event.
Technology has had a huge impact on the creative process of film-making and the re-emergence of using film to shoot is set to continue to grow dramatically this year. The show will explore how technology has advanced the images we see and content we watch from 4k/8k capture, physical special effects, VFX, editing, sound and how this will enable filmmakers to continue being creative and breaking boundaries.
From pre-production through to distribution you will find an exhibitor, sponsor or seminar which will be relevant to you. Plus it is all free to those who register!
What will I learn from the show?
There will be more than 60 seminars across the two days offering practical advice, insight and creative knowledge. The seminars cover a wide range of themes including production, post-production, VFX and colourists, live production and content distribution and, along with keynote events, will be hosted in five different theatres at the venue – all named accordingly.
The sessions will comprise of interviews with industry professionals who have long, distinguished careers in making film, while also hearing from the new talent - proving that the UK is in a league of its own in content creation.
What can I see at the show?
You will have the chance to see some of the latest innovations in kit and meet leading service providers in the industry. For those interested in production and post technology, the event provides a major UK showcase for all those main manufacturers who will have launched their new products and upgrade just six weeks previously, during NAB in Las Vegas.
Some of those key brands include, Blackmagic Design, Avid, Panasonic Business, Canon, Pinewood Studios, Cooke Optics, Zeiss and Cinelab.
For those interested in services there are a number of companies to do business with including Sargent Disc, Canning Conveyor, Cinecitta Studios, Seven Sunday Films and No Sheet Music to name a few.
Who is speaking?
The line-up includes Tony Jordan (Red Planet Pictures), Hamish Hamilton (Done + Dusted), Julia Stannard (Producer), Ben Lester (Editor), Bruce Goodison (Director), Fraser Ayres (Actor/Co-founder of TriForce Creative Network), Ed Bazalgette (Director), Jet Omeshibi (Colourist), Chris Ashworth (Production Sound), Daisy Asquith (Filmmaker), with more to be announced over the coming weeks.