Report by Creative Industries Federation highlights the difficulties facing freelancers.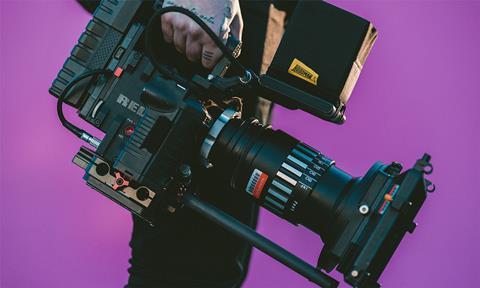 The Creative Industries Federation published a report today (17th July) which aims to improve the working lives of freelancers in Britain's creative industries.
The document draws on evidence from 700 freelancers and around 50 organisations that use them. According to the report, 47% of workers in the creative industries are freelance, compared to 15% across the UK workforce as a whole.
Actress Imelda Staunton spoke at the launch of the new initiative at the National Theatre in London this morning. Samuel West, Stephen Frears, AL Kennedy and Sophie Kinsella have also backed the report.
The report highlights practical issues, from tax returns to affordable workspace, where government could act to make a difference. It also challenges the sector to tackle bad practices such as late payments and the prevalence of unpaid work.
It also suggests that last week's Taylor review into the 'gig economy' did not take into account the requirements of the creative sector.
Some of the recommendations in the Creative Industries Federation report include:
Testing ways of providing sustainable social security for freelancers
Providing extra support during transition to Making Tax Digital and quarterly tax returns
Protecting freelancers' creative workspaces against development
Making self-employment, across all sectors, part of a ministerial brief in the Department for Business, Energy and Industrial Strategy (BEIS)
Supporting an independent UK-wide virtual hub which would be a one-stop shop for business advice and mentoring for creative entrepreneurs
Imelda Staunton said of the report: "As an actor, I've always been a freelancer - it's just how the theatre and film industries work. We're so good at being creative in this country; it's encouraging to see a report for all of the creative industries that takes the role played by freelancers seriously and suggests ways to address the more difficult aspects of being self-employed."
Harriet Finney, deputy director of the Creative Industries Federation, said: "The Creative Freelancers report aims to kickstart a proper examination of the creative freelance workforce and encourage government to act to improve the conditions of their working lives. Government needs to better understand what these workers do so that it can consider the implications of any changes to policy."
Samuel West, actor and director, said: "The way actors and other freelancers are treated varies enormously across the sector. I welcome this report and hope that it encourages government and employers to consider more carefully the rights and conditions of this important workforce.
The Creative Industries Federation is the national organisation for all the UK's creative industries, arts and cultural education and was launched in 2014. Warner Bros, Aardman and NFTS are among its supporters.