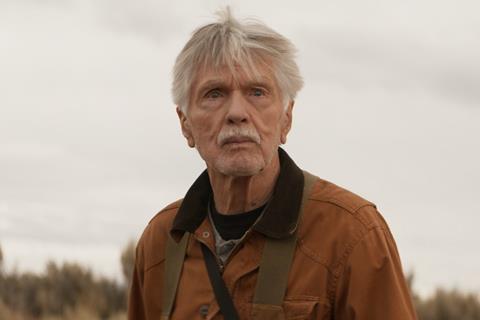 Premiere Entertainment Group (PEG) will launch Cannes Marché virtual talks at the Cannes Marché next week on drama East Of The Mountains starring Tom Skerritt and Mira Sorvino.
The star of Alien and Top Gun plays a retired heart surgeon with terminal cancer who gets involved in an adventure when he takes his dog back to his boyhood home in eastern Washington to end life on his own terms.
Sorvino, whse credits include Mighty Aphrodite and The Replacement Killers, plays the daughter who isn't told of her father's cancer. S. J. Chiro directed from Thane Swigart's adapted screenplay based on the novel of the same name by Snow Falling On Cedars author David Guterson.
Jane Charles produced for Phantom Rock Films, and Stephen G. Hall, Eliza Flug, and Skerritt served as executive producers. Lynn Hubbard and David Zapolsky are co-executive producers.
Quiver Distribution holds North American rights and has planned a September 24 theatrical release and on VOD.
"After this year of isolation and loss for so many, this is a story of hope and redemption that audiences will be able to enjoy in theatres as well as in the comfort of their homes," said Charles.
"Tom Skerritt delivers one of the greatest performances of his acclaimed career which is truly saying something," added Carlos Rincon, PEG's VP of acquisitions. "The heartwarming story will inspire and reward audiences."
PEG CEO Elias Axume and Rincon negotiated the deal with Charles.
Among PEG's Cannes slate are The Girl Who Believes In Miracles starring Sorvino and released in 1,333 US theatres; family-fantasy A Fairy Tale After All; IFC Midnight release The Night; and creature feature Claw.
The roster includes PEG original productions Blowback, a revenge thriller set in Las Vegas starring Randy Couture and Cam Cigandet; and home invasion action thriller The Commando starring Mickey Rourke and Michael Jai White.