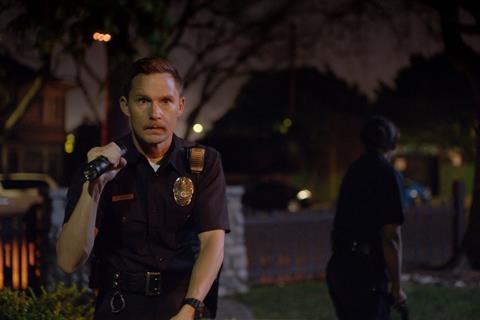 Premiere Entertainment Group has launched TIFF sales on Brian Geraghty police shooting thriller Blindfire from the producer of Oscar-nominated documentary 13th.
Howard Barish of Kandoo films produced the film, based on actual events, about a police officer who kills an African-American suspect in a hostage case only to later learn of the man's innocence.
Sensing he was framed, the officer examines his own behaviour and beliefs and tracks down the culprit.
Geraghty (The Hurt Locker) stars alongside Sharon Leal (Supergirl), Bethany Joy Lenz (One Tree Hill), Jim Beaver, Edwina Findley, Chiké Okonkwo and Wayne Brady.
Michael Nell made his feature directorial debut from his screenplay which was inspired by actual events. Barish (Oscar-nominated documentary 13th) produced for Kandoo Films.
"Blindfire is an important story to me," said Barish, who helped launch Ava DuVernay's career. "It's a film that touches on racial tension, identity and redemption. My hope is that like some of my other projects, it will become a conversation starter for so many issues prevalent in our society today."
The film will be released in the US through Kandoo Releasing.
Premiere CEO and president Elias Axume negotiated the deal with Barish. Blindfire marks the fourth film from Kandoo that Premiere Entertainment Group has sold, after DuVernay's Middle Of Nowhere, as well as Hospitality and Broken Star.