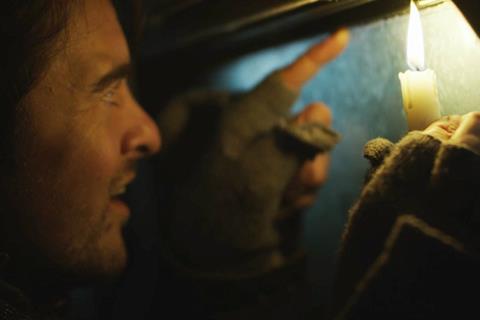 Los Angeles-based Premiere Entertainment Group (PEG) has beefed up its EFM sales slate and acquired international rights to survival thriller Centigrade and worldwide rights to sci-fi thriller R.I.A. starring Luke Goss.
Genesis Rodriguez and Vincent Piazza star in Centigrade as a married couple who find themselves trapped inside a frozen vehicle after an overnight blizzard buries their car in snow, while struggling to survive amid plunging temperatures and unforeseen obstacles.
Brendan Walsh makes his feature directorial debut from a screenplay he co-wrote with Daley Nixon. Bradley J. Ross produced for Manhattan Productions alongside Molly Conners and Amanda Bowers of Phiphen Pictures. Vincent Morano, Keri Nakamoto, Jane Oster, and Walsh also produced the film.
The Gersh Agency brokered the deal on behalf of the producers with Premiere and represents North American rights.
R.I.A., or Reality Interface Android, stars Goss as a man living in the year 2040 who hacks his humanoid A.I. wife, then forces her to kidnap the U.S. vice president's son to execute him on live TV, as he seeks revenge for his own son's death. Jess Impiazzi, Kimberly Wyatt, and Dean Cain round out the key cast.
Richard Colton directs from his original screenplay. Amar Adatia and Ada Chyrowska produced for Amarich Productions. Red Rock Entertainment provided funding for the UK production. Premiere CEO and president Elias Axume and vice-president of acquisitions Carlos Rincon negotiated the deal with producer Amar Adatia.
Both films are currently in post-production.
Premiere's EFM slate also includes Lost Transmissions starring Simon Pegg and Juno Temple, TIFF Midnight Madness selection Gundala, police action drama Big Dogs featuring Brett Cullen, and with the Premiere original productions heist thriller Locked In starring Mena Suvari, and woman-in-peril thriller Blindsided starring Natasha Henstridge.