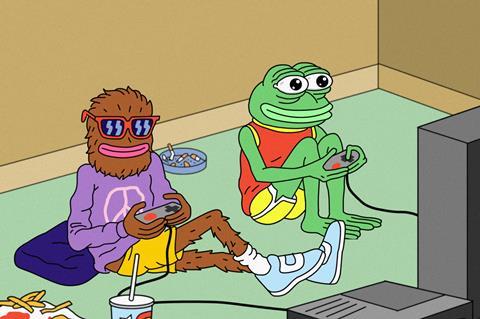 Visit Films heads to the EFM in Berlin this week with a slate bolstered by Sundance acquisitions The Last Shift and Feels Good Man, and Berlin Panorama selection Minyan.
Ryan Kampe and his team will screen all three in Berlin, alongside previously announced punk rock documentary and Generations selection White Riot, Park City premieres Summer White and Dinner In America, and Toronto title Hearts And Bones starring Hugo Weaving.
The Last Shift stars Richard Jenkins and Shane Paul McGhie and screened in the Premieres section. Jenkins plays a fast food worker about to retire after 38 years who discovers uncomfortable truths about himself when he is asked to train his replacement, an aspiring writer on probation.
The Bona Fide and Park Pictures production in association with Whitewater Films also stars Da'Vine Joy Randolph, Birgundi Baker, Allison Tolman, and Ed O'Neill. Andrew Cohn wrote and directed, and Albert Berger, Ron Yerxa, Sam Bisbee, Alex Lipschultz, and Bert Kern produced. Kampe negotiated the deal with Marc Simon of Fox Rothschild and George Rush.
U.S. Documentary Special Jury Award for Emerging Filmmaker winner Feels Good Man charts the life and career of Matt Furie, creator of the controversial comic character Pepe the Frog. Arthur Jones makes his feature directorial debut and weaves together interviews and original animation based on Furie's work. Giorgio Angelini, Caryn Capotosto, Jones and Aaron Wickenden produced the Ready Fictions production, made in association with Wavelength and Chicago media project. Kampe brokered the dal with Angelini.
Minyan premieres on Saturday (February 22) and takes place in 1987 as a Russian Jewish teenager in Brighton Beach, Brooklyn, comes to terms with his identity, faith, and sexuality when he befriends two closeted men in his grandfather's senior housing complex.
Samuel H. Levine, Ron Rifkin, Christopher McCann, Mark Margolis, Richard Topol, Brooke Bloom, and Alex Hurt star. Eric Steel directed Minyan from a screenplay he co-wrote Daniel Pearle. Luca Borghese, Ben Howe, Eric Steel, and Luigi Caiola produced for AgX and Easy There Tiger. Jessica Lacy of ICM Partners represented the filmmakers.