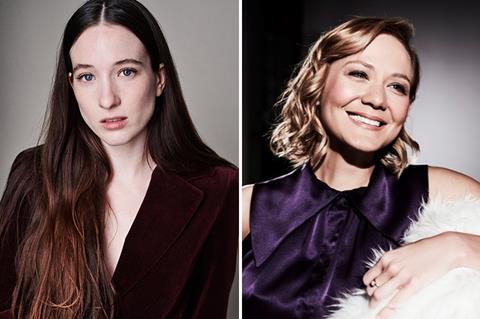 UK sales agent Protagonist Pictures has closed deals for key international territories on survival thriller Dive.
The film stars Sophie Lowe (Medieval) and Louisa Krause (Billions), and is directed by Maximilian Erlenwein, who also wrote the screenplay alongside Joachim Hedén.
It has sold to Australia and New Zealand (Reset Collective), Latin America (CDC), Spain (A Contracorriente Films), Benelux (Just Entertainment), Scandinavia (Mislabel), Portugal (Nos Lusomundo), Baltics (Acme), Middle East (Front Row), Turkey (Bir Film) and Airlines (Skeye Inflight Entertainment).
Other new sales are India (Asia Pictureworks), Indonesia (PT Omega), Singapore (Shaw), Korea (Doki Entertainment) and the Philippines (Pioneer).
As previously announced, Wild Bunch picked up rights for Germany, Switzerland, Austria and France while the project was in pre-production.
Dive is the first project from Protagonist and augenschein Sales' worldwide sales partnership (unveiled last year), which sees the two companies jointly represent select films from augenschein's slate of English-speaking films.
Director Erlenwein's previous films include 2014 Berlin Panorama premiere Stero.
Dive follows two sisters who go diving at a beautiful, remote location. One of the sisters is struck by a rock, leaving her trapped deep in the ocean. With dangerously low levels of oxygen and cold temperatures, it is up to her sister to fight for her life.
Producers are augenschein's Maximilian Leo and Jonas Katzenstein, co-producers are Falkun Films' Pierre Ellul and Anika Psaila Savona as well as German broadcaster ZDF.
Augenschein financed production with the support of Film und Medienstiftung NRW, Filmförderung Hamburg Schleswig-Holstein and MFG Film Fund.
Director of photography is Frank Griebe (Cloud Atlas, Perfume, Run Lola Run), the score is by the Oscar-nominated composer Volker Bertelmann (All Quiet On The Western Front, Lion, Ammonite) and Raffael Seyfried.
"This elevated and deeply original thriller is a breathtaking, immersive thrill-ride set in the stunning, yet terrifying depths of the ocean," said George Hamilton, chief commercial officer at Protagonist.