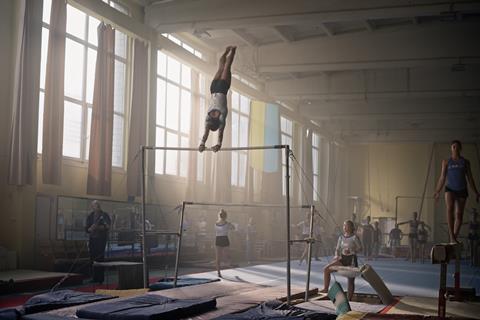 Pulsar Content has unveiled a raft of sales for Elie Grappe's coming-of-age drama Olga, which was announced this week as Switzerland's submission to the best international film category of the 94th edition of the Academy Awards.
The Paris-based company has sold the film to Benelux (O'Brother), the UK (606 Distribution), Portugal (Outsider), Russia (HHG), Poland (Mayfly), Czech Republic (Film Europe), ex-Yugoslavia (MCF), Turkey (Mars), Latin America (Cineplex) and Singapore (Shaw).
ARP Sélection in France and Cineworx in Switzerland will release the film on November 17 in their respective territories.
Olga world premiered in Cannes Critic's week in July. It is French, Switzerland-based Grappe's debut feature after short films Hors Scene and Suspendu.
Nastya Budiashkina stars as a promising, Ukrainian, teenage gymnast who is sent to Switzerland for her training but pines for her home and family, who are caught up in the 2013 protest against then government's decision to align with Russia and cut ties with the European Union, known as the Euromaidan Revolt.
It is produced by Geneva-based Point Prod, Swiss broadcaster RTS Radio Television Suisse and Paris-based Cinema Defacto.
Pulsar Content's current slate also feature's Bafta-nominated director Stephen Fingleton's Nightride, which is screening in Toronto's online TIFF Industry Selects sidebar (September 9-18), and Russian serial killer thriller The Execution, which world premiere at Sitges in October.