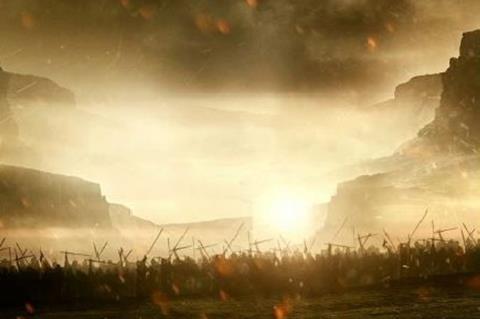 Ron Gell, vice-president of international sales for Pure Flix/Quality Flix, the international branch of Pure Flix, will screen four new features at this year's AFM.
Included in the company's line-up is the premiere of action film Samson, which will be released on more than 1,000 screens in the US on February 16. The film tells the tale of the world's first superhero in ancient times. Taylor James, Billy Zane, Jackson Rathbone, Rutger Hauer, Lindsay Wagner, and Caitlin Leahy star.
Samson has sold to California Films in Latin America, Pioneer in Philippines, Scene Poong in South Korea, Sahamongkolfilm in Thailand, Ozen in Turkey, and Shiva in Indonesia and Malaysia.
Pure Flix/Quality Flix will also screen for buyers The Dating Project, The Stray, A Question Of Faith, and The Case For Christ. California Films has already acquired A Question Of Faith andThe Stray for Latin America.
Gell will also present God's Not Dead: A Light In Darkness to buyers at AFM, and has pre-sold the film to California Films in Latin America. The third feature film in Pure Flix/Quality Flix's God's Not Dead franchise will star John Corbett, Tatum O'Neal, David A.R. White, Shane Harper, and Ted McGinley. Michael Mason is set to direct the newest instalment that questions the notion that God is good all of the time when Reverend Dave struggles to rebuild his church in the face of a community tragedy.
God's Not Dead grossed $64.7m worldwide in 2014, while 2016's God's Not Dead 2 grossed $24.5m worldwide.
Gell said: "From the larger-than-life story of Samson, to production on the third instalment of our hit franchise God's Not Dead (which is heading towards $100 million domestic & international), Pure Flix/Quality Flix is looking forward to a terrific 2018. We come to this year's AFM with five solid features for every type of buyer, including a remarkable docu-feature on the Millennial dating problem, The Dating Project."
Pure Flix/Quality Flix has recently renewed its output deal with Canada's Mongrel Media.