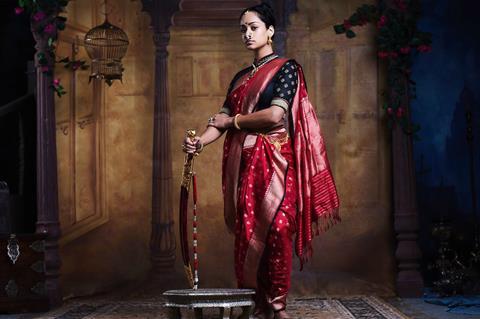 Pure Flix/Quality Flix, at the AFM talking up its new action-adventure The Warrior Queen Of Jhansi, has struck multiple territory deals from its slate led by Little Women and Wish Man.
MGM has acquired Clare Niederpruem's Little Women for Japan, Greece, Italy, Portugal, Switzerland, India, and pan-Asian TV. Dutch Channels acquired in the Netherlands.
Wish Man (pictured) has gone in UK, Australia and South Africa (Netflix), Germany (Great Movies), Macao and Hong Kong (1220 Films), and Israel (Nachson).
Pure Flix / Quality Flix sales chief Ron Gell has licensed Welcome To Mercy to Dazzler in the UK; Death Of A Nation to Encrypta in Brazil; and Samson to Mediaset in Italy, and Dutch Channels in the Netherlands.
Dutch Channels has acquired God's Not Dead 3, Indivisible, and Series Malibu Dan & The Encounter. GMA Philippines has acquired The Stray, Joseph & Mary, and Life With Dog.
The Warrior Queen Of Jhansi will open in North America on November 15 via Roadside Attractions and throughout India on November 29. It tells the story of Queen Lakshmibai, one of the leading figures in the mid-19th Century Indian Rebellion.
Devika Bhise, Rupert Everett, Nathaniel Parker, and Derek Jacobi star. Swati Bhise directed and produced.