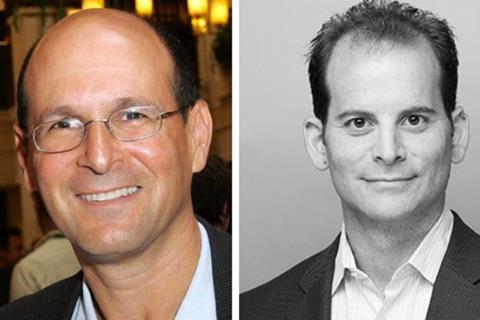 Quiver Entertainment, the North American multi-platform distributor launched one year ago by industry veterans Jeff Sackman and Berry Meyerowitz, has acquired the content library of collapsed Kew Media International Limited.
The Toronto-based company acquired the catalogue from Kew in administration and the content war chest encompasses films, TV shows, documentaries and animation.
Sackman and Berry Meyerowitz unveiled Quiver on the eve of Cannes last year and lined up John Travolta thriller The Fanatic and Nicolas Cage action thriller Running With The Devil as its first two releases last September.
Meyerowitz sold Phase 4 Films to eOne in 2014, and became head of the latter's US film business. Sackman was the first president of Lionsgate Films, launched and led THINKfilm until its sale in 2006, and ran Tajj Media Services for 10 years.
"We are thrilled to acquire such a vast and wonderful library of content," said Sackman. "We have inherited partnerships with some of the most creative and respected producers in the industry, and we look forward to growing this business together."
"This amazing content is being viewed by millions of people worldwide on hundreds of platforms," added Meyerowitz. "We are excited to collaborate with all of our customers to continue to make this content available to audiences far and wide."