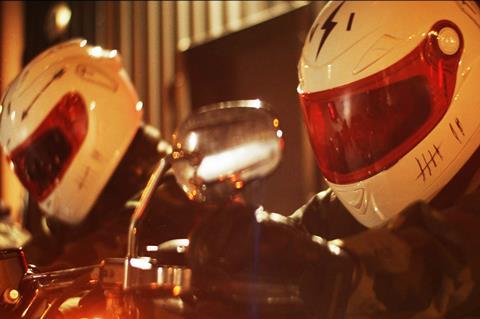 Toronto-based genre purveyors Raven Banner will launch sales at the upcoming virtual Cannes market on action horror For The Sake Of Vicious and the timely adventure TOXICO.
For The Sake Of Vicious stars Lora Burke as a nurse and single mother who returns from a late shift on Halloween to find a maniac hiding out with a hostage in her home.
As a wave of violent intruders descend upon the neighbourhood and lay siege, the nurse soon realises the only way out of the situation is to become as violent as everyone else.
Nick Smyth and Colin Paradine also star in the previously announced project, co-directed by Reese Eveneshen and Gabriel Carrer. Avi Federgreen is producing and Marvin Waxman serves as executive producer with James Fler, Michael Paszt, and Andrew Hunt of Raven Banner.
Ariel Martínez Herrera's TOXICO is set during a global insomnia pandemic as two people flee the city in their mobile home and venture into an increasingly deserted landscape where it is hard to distinguish between reality and dream.
Raven Banner will also be talking up rights on a slate that includes Skull: The Mask Of Anhanga, The Dead Ones, To Kill A Dragon, Penance Lane, Nail In The Coffin, and SXSW Midnighter selection Yummy.