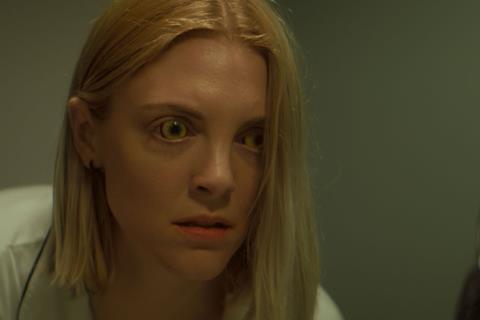 Raven Banner Releasing has acquired Canadian rights to Amelia Moses's werewolf thriller Bloodthirsty following its premiere at the virtual Fantastic Fest last year.
Lauren Beatty stars as a singer who relocates to a remote cabin to work on her sophomore album with a renowned music producer played by Greg Bryk. A
s her work progresses, she starts to transform into a powerful, bloodthirsty beast.
Singer-songwriter Lowell wrote the screenplay with her mother Wendy Hill-Tout, who produced Bloodthirsty with Michael Peterson. David Bond and Alan Bacchus served as executive producers.
Raven Banner Releasing will distribute in theatres and on VoD on April 23 after Michael Paszt and Andrew Thomas Hunt negotiated the deal with Hill-Tout.