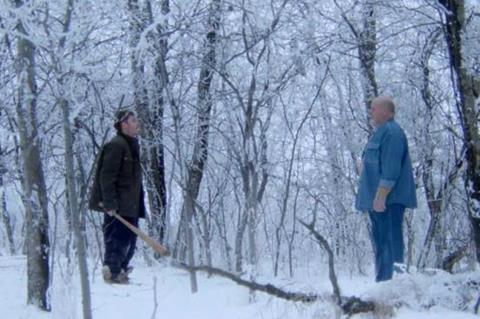 Toronto-based Raven Banner Releasing has acquired Canadian rights to Knuckleball ahead of its slot at the Fantasia Film Festival this weekend (July 21).
Mike Peterson (Lloyd The Conqueror) directed the self-styled R-rated version of Home Alone, about a 12-year-old isolated on a farm after his grsandfather dies suddenly.
With his parents at least 24 hours away and a snow storm rolling in, the youngster must fight for his life as he discovers a connection between his family and the killer next door.
Knuckleball stars Luca Villacis, Munro Chambers, Kathleen Munroe, and Michael Ironside. Julian Black Antelope produced with Peterson, Kurtis Harder, and Lars Lehmann.
Calgary-based 775 Media Corp financed the feature with the assistance of Telefilm Canada. Raven Banner Releasing plans to distribute the film across Canada this autumn, followed by a launch on iTunes and VOD.
"The enthusiasm and genre expertise of Raven Banner is the perfect fit for Knuckleball," said Peterson. "We're looking forward to releasing the film in Canada with them."