EXCLUSIVE: The Toronto-based distributor and sales agent arrives at the EFM with four new titles to introduce to buyers.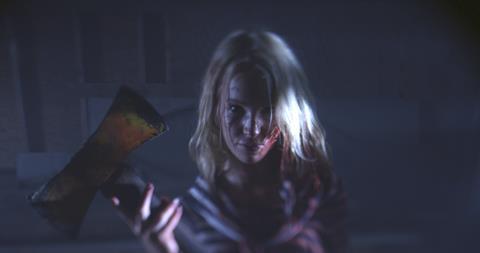 Owen Egerton's claustrophobic horror-thriller Follow premiered at Fantastic Fest and tells of a painter who wakes up to find a gun in his hand and his girlfriend dead.
Noah Segan from Starry Eyes pays the lead and the producers are Seth Caplan and Chris Colbert.
Jason William Lee's The Evil In Us (pictured) tells the story of six best friends who fall victim to a terrorist organisation when they ingest a drug that transforms them into cannibals. Dalj Brar and Michael Gyori produced.
Nathan Hendrickson's The Hollow One is about two sisters who must stop a demonic force unleashed upon a small farm town.
Gaurav Seth's sci-fi thriller Prisoner X centres on a CIA agent who heads to at a secret underground prison to interrogate a time-travelling terrorist.
Romano Orzari, Michelle Nolden, Damon Runyan, and Julian Richings star, while Avi Federgreen and Robyn Bigue produce.